Higger Tor - Peak District Walk
Thursday 10th August 2023
I was meant to be on a course today but when I found out late yesterday it had been cancelled I decided to go for a walk. I usually avoid the Peak District in August as it can be a nightmare to get in and out of and then find a parking spot. I deliberately opted to start the walk at Surprise View because the car park is so large and made a relatively early start to at least make the journey into the Peak District a quiet one.
Start: Surprise View car park (SK 2519 8011)
Route: Surprise View car park - Mother Cap - Over Owler Tor - Higger Tor - Fiddler's Elbow - Upper Burbage Bridge - Burbage Edge - Longshaw Estate - Surprise View car park
Distance: 5.75 miles Ascent: 289 metres Time Taken: 2 hrs 50 mins
Terrain: Clear paths
Weather: Warm and sunny
Pub Visited: None Ale Drunk: None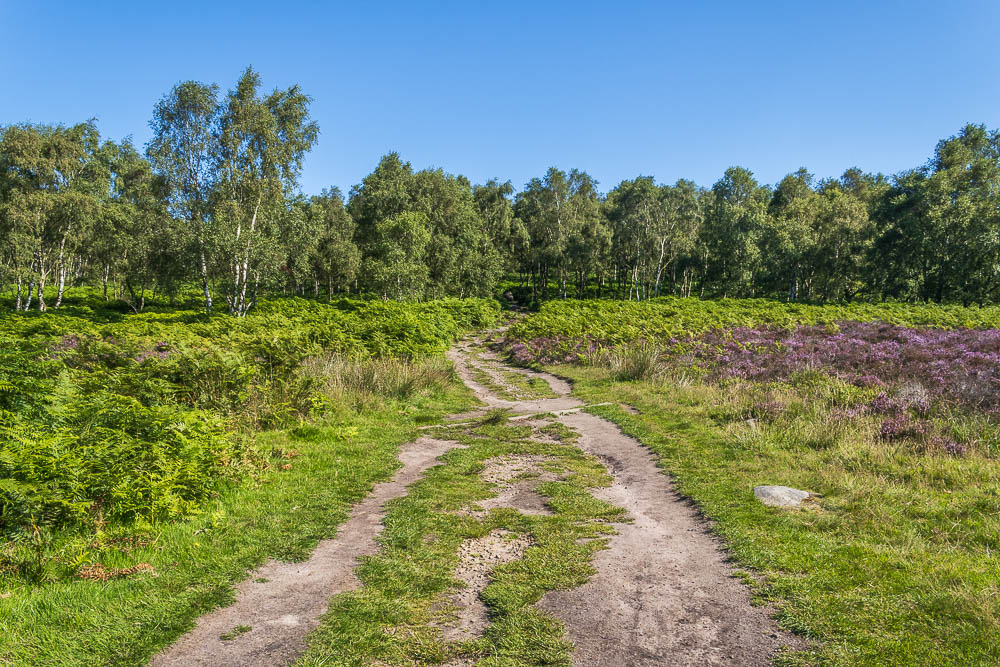 The walk starts with a welcome bit of shade, as it is already hot just standing in the car park.
Once I'm clear of the wood and have climbed onto the moor the view behind me opens up. Here looking across Lawrence Field down the Derwent Valley.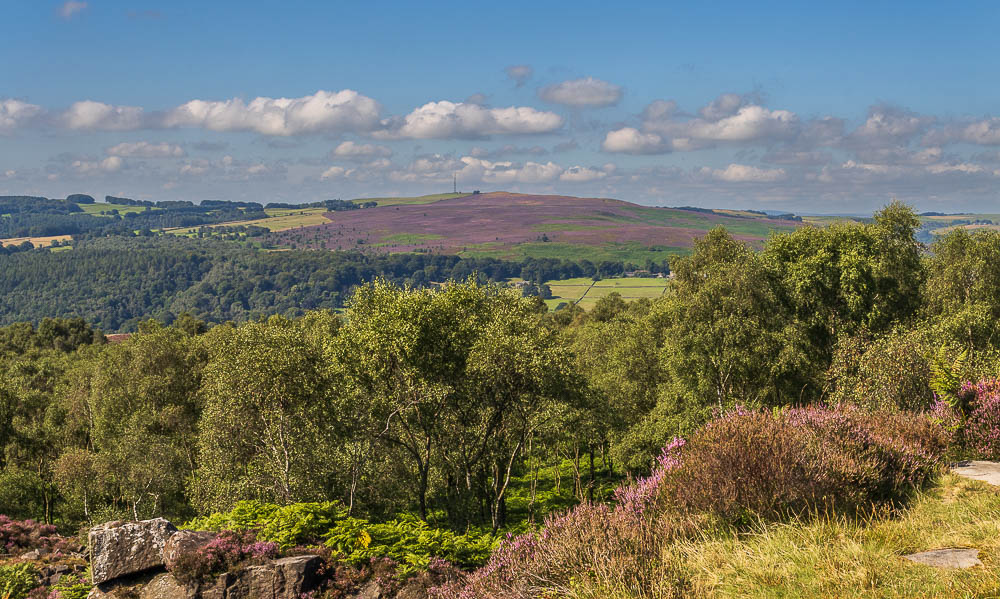 Looking across to Eyam Moor and Sir William Hill.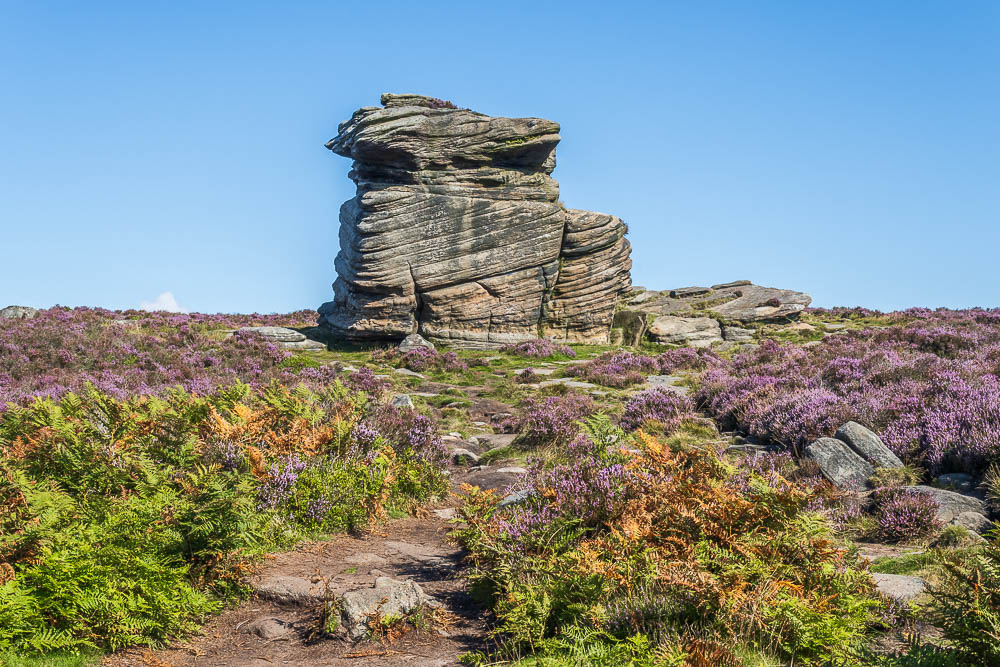 Mother Cap soon comes into view.
From Mother Cap it is a short stroll to Over Owler Tor.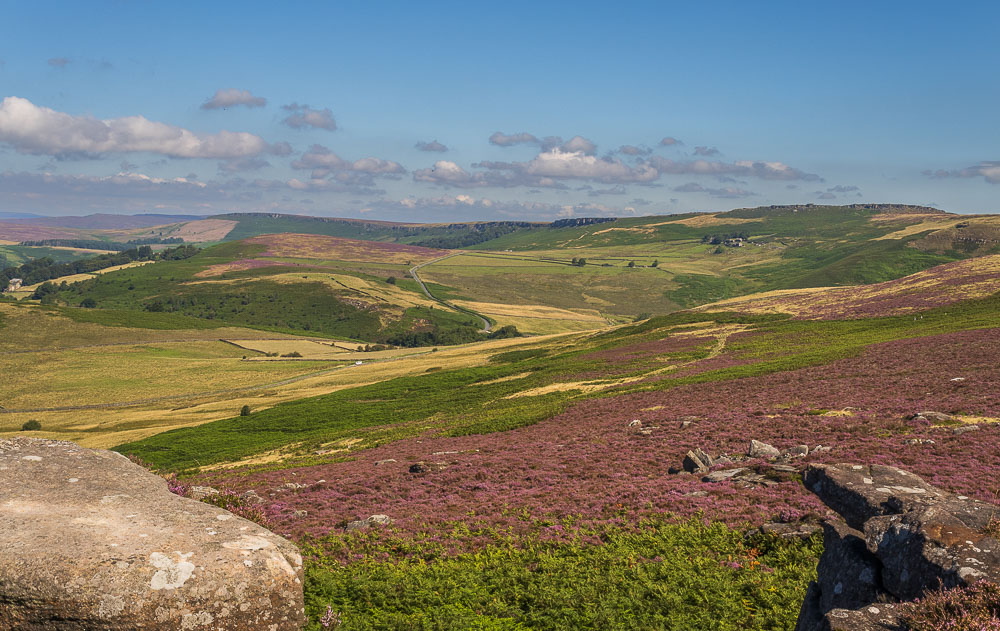 From Over Owler Tor I get my first glimpse of Stanage Edge.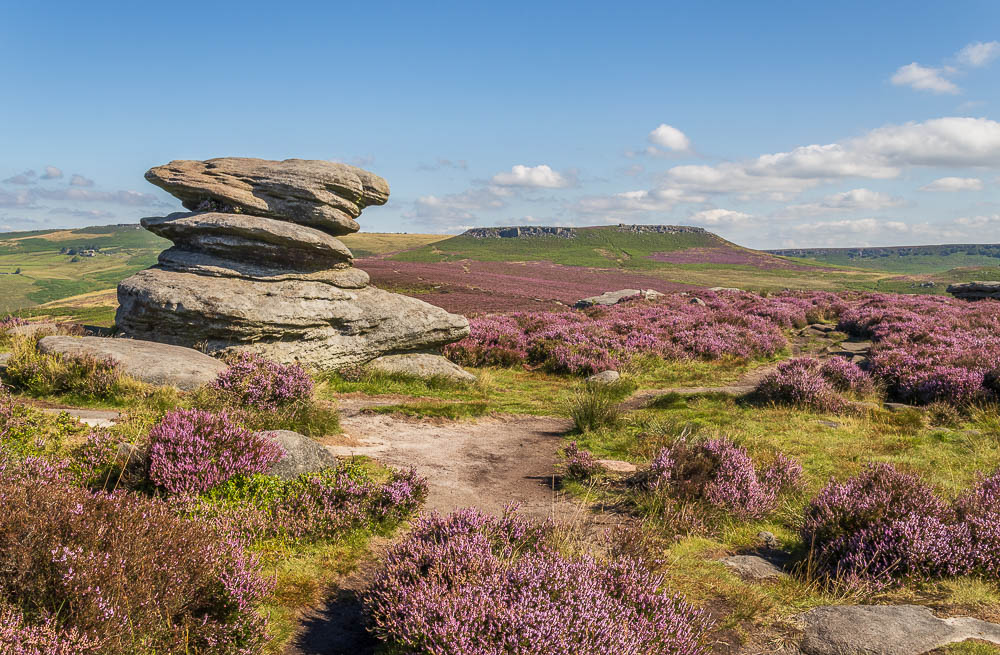 I can't walk by this rock now without recalling a day a friend and I stood here taking shots of Higger Tor at sunrise and only after the best of the sunrise had gone did we spot a jumper tucked into the rocks.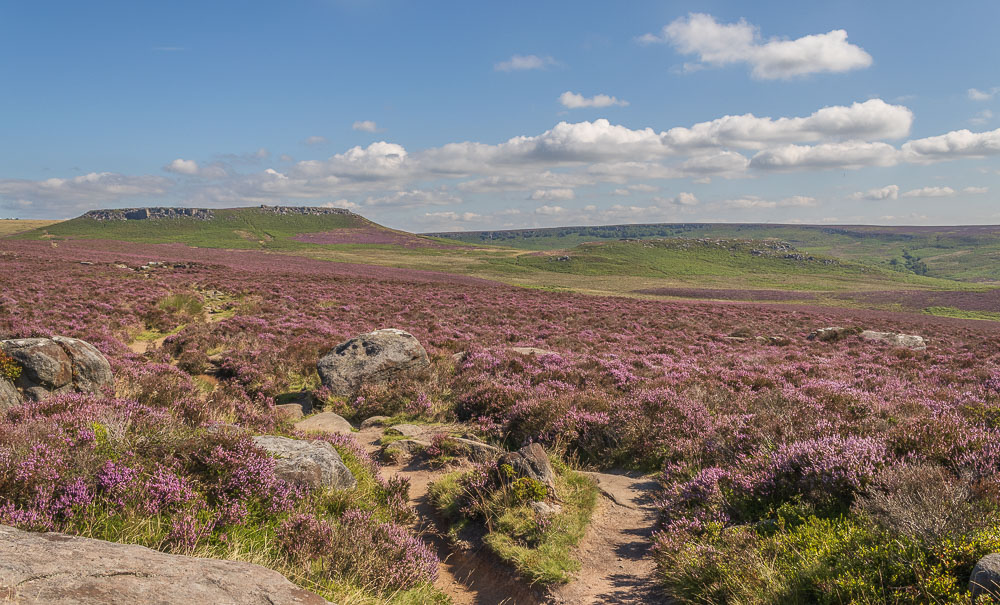 Heading across Hathersage Moor I'm surprised by how dry it is, especially given how much rain we have had recently.
Walking across the moor I can enjoy the views up the Derwent Valley to Win Hill and and down the Hope Valley below the Great Ridge.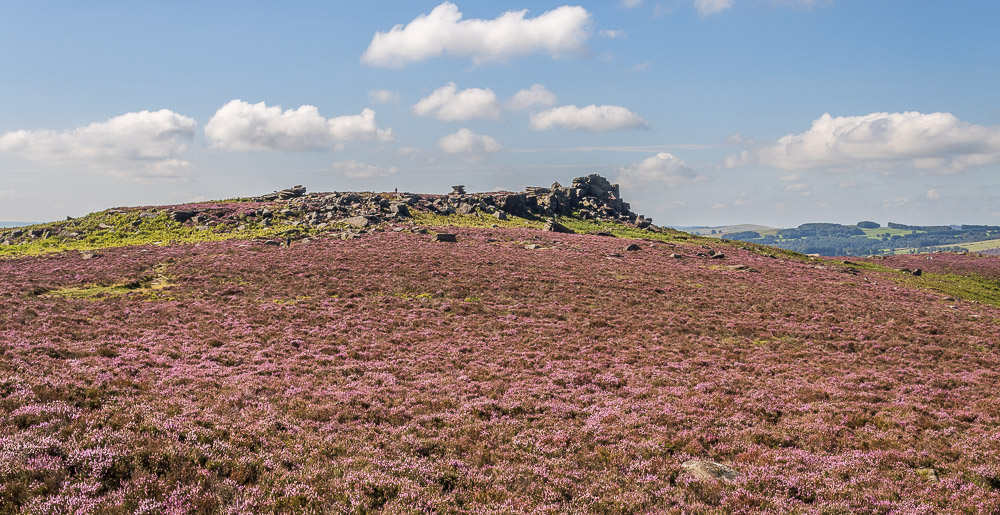 Looking back to Over Owler Tor from Hathersage Moor.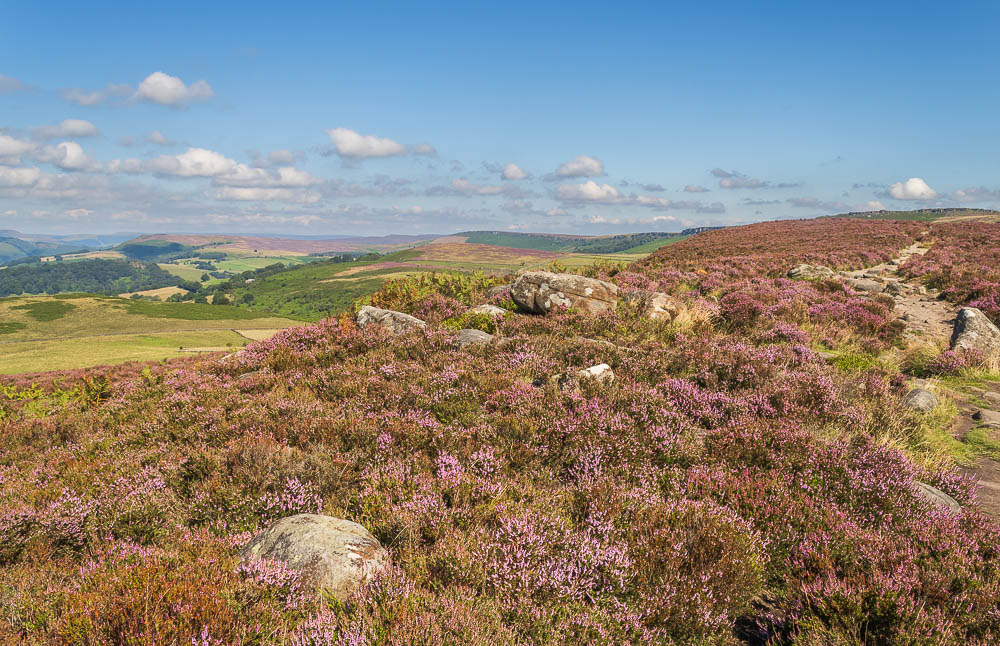 The heather is looking really good as I head across the moor and even better I'm not being bothered by flying ants, which always seems to happen to me in August.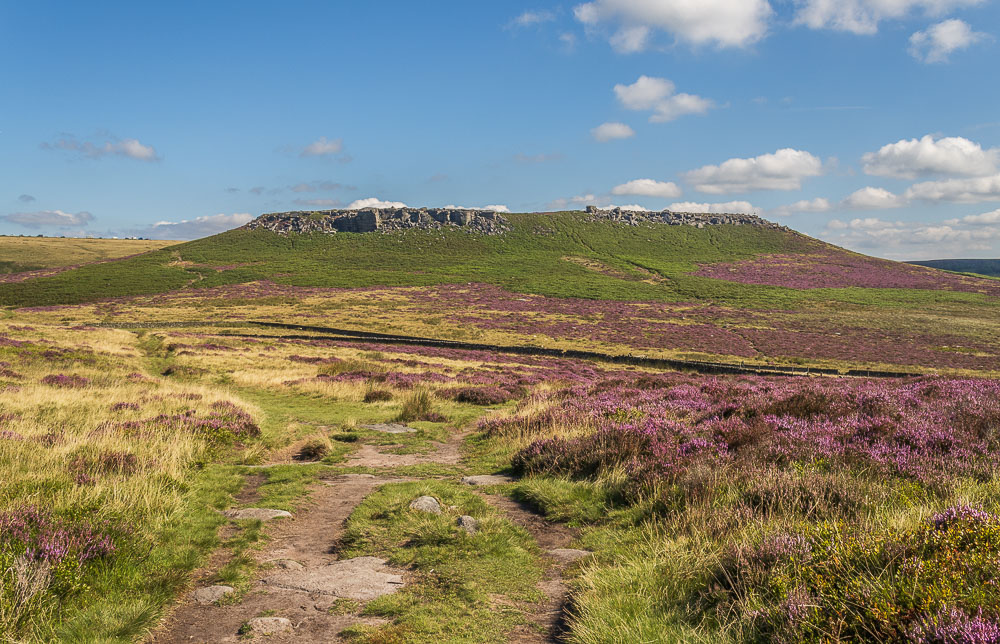 As I approach the sheepfold on Hathersage Moor I start to notice the number of people I'm seeing is increasing, although so far I've only passed three people.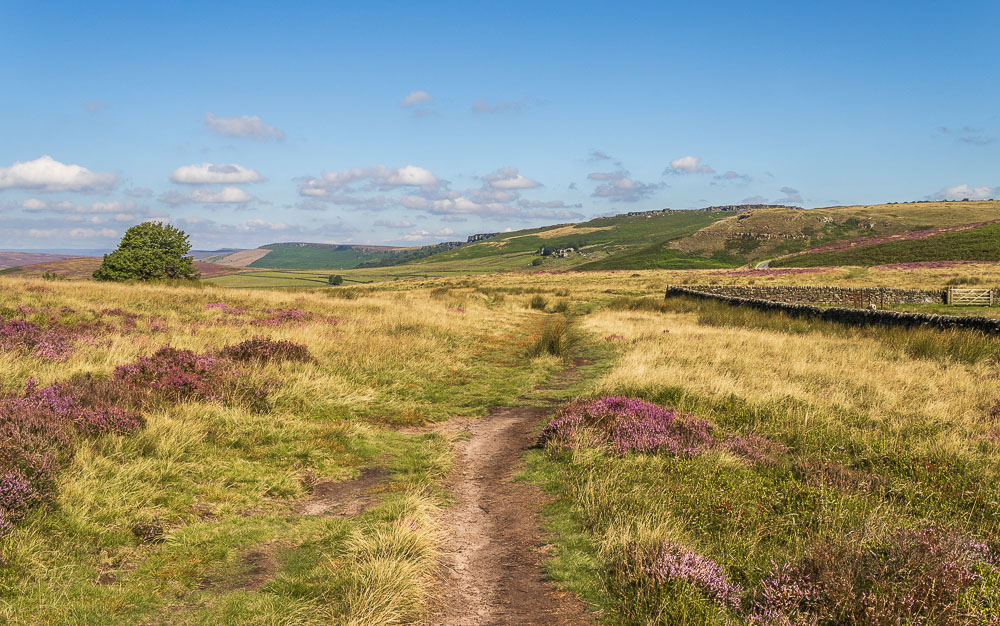 Callow Bank comes into view and once again I'm reminded that I really must visit it one day, but somehow it never fits into any routes I plot.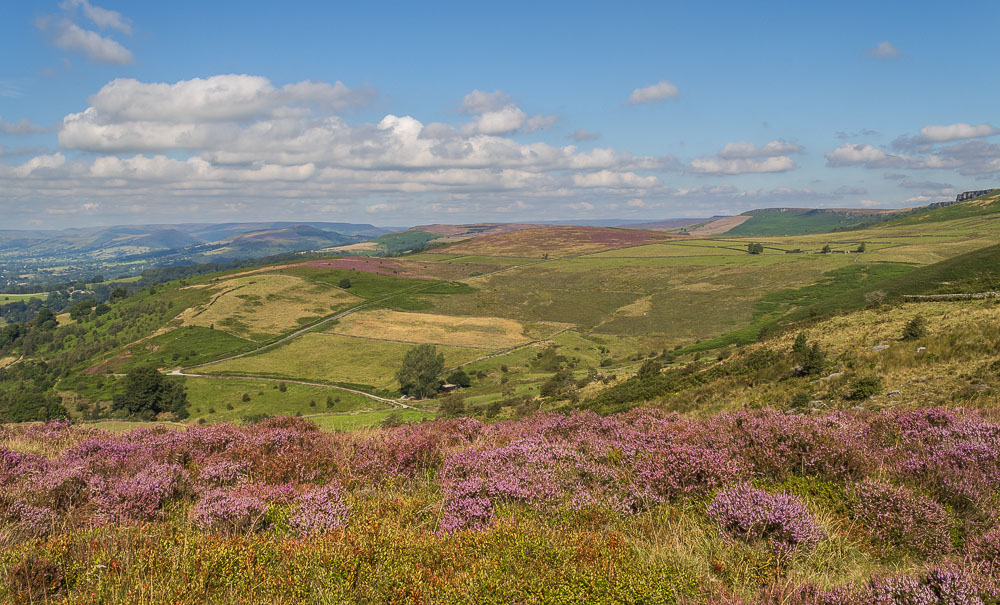 Looking across Bamford to Win Hill as I approach the start of the short climb onto the top of Higger Tor.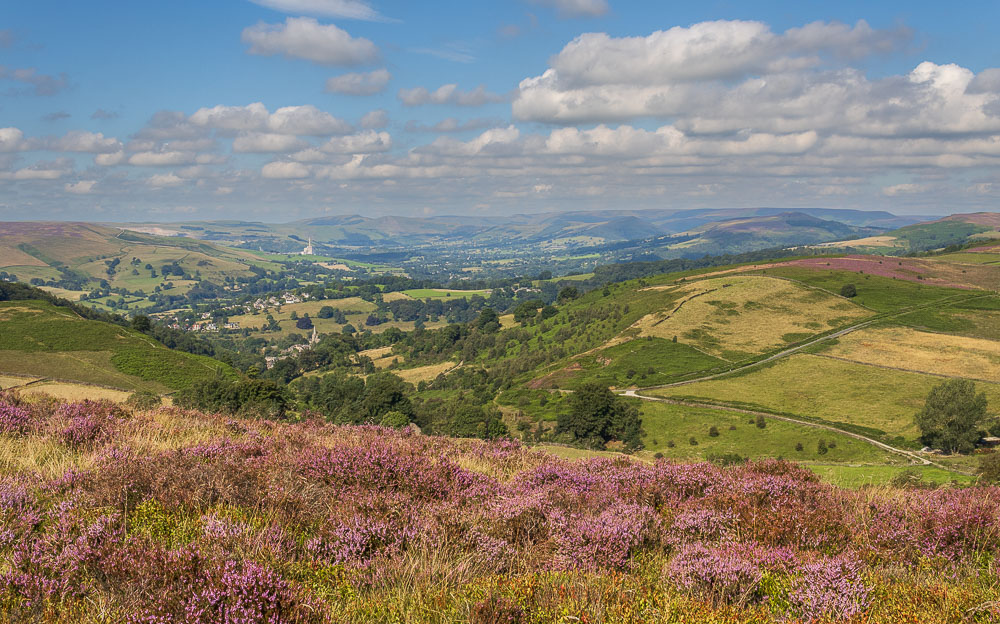 Hope Valley from the same spot.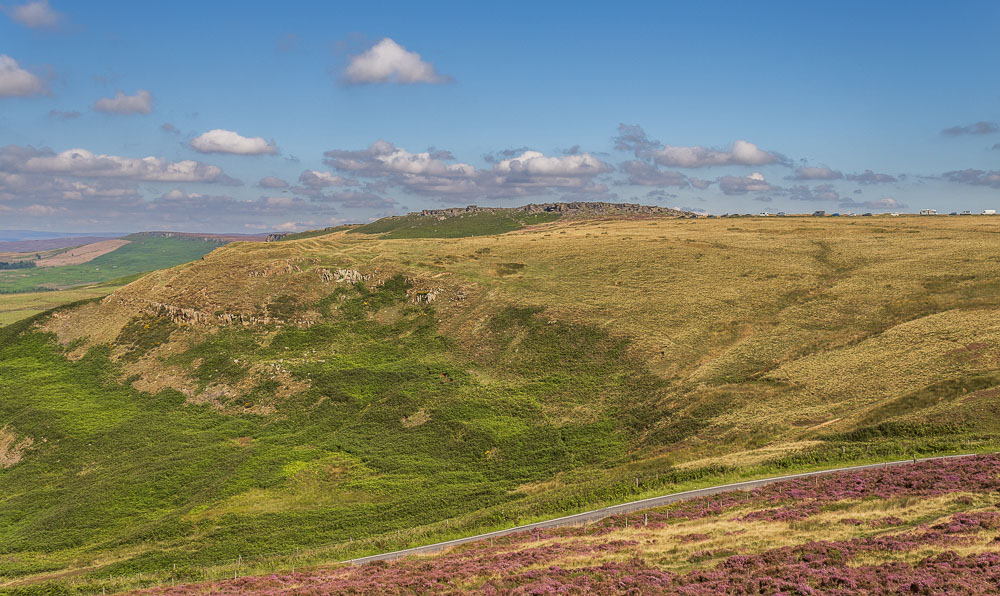 Having reached the top of Higger Tor I look across Callow Bank and spot the trig on High Neb. I had considered walking there today but thought the parking could be a nightmare, looking around me I made the correct decision.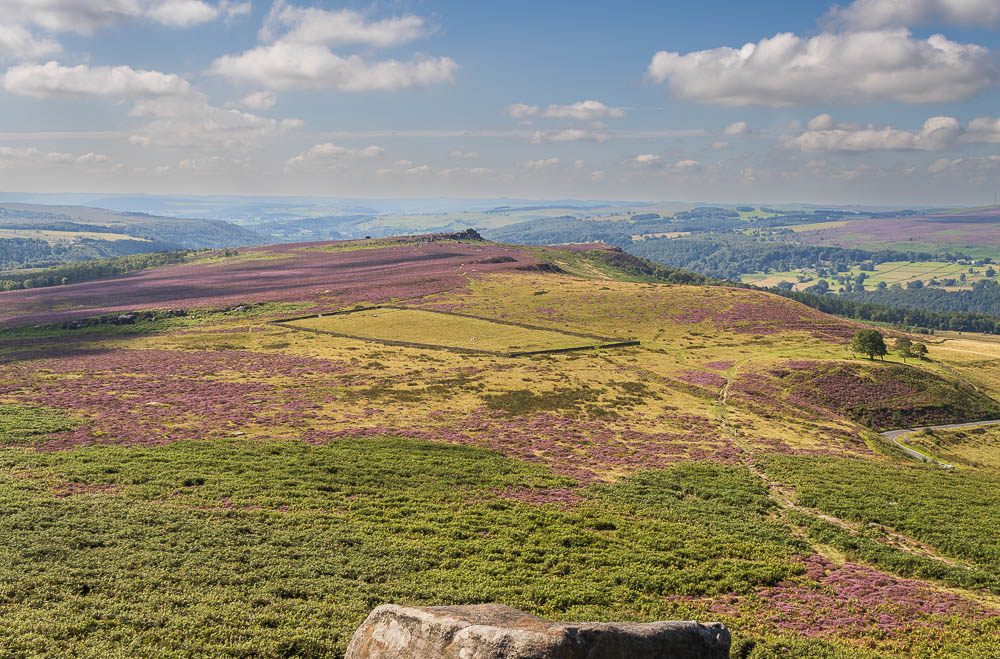 Looking across Hathersage Moor back to Over Owler Tor from Higger Tor.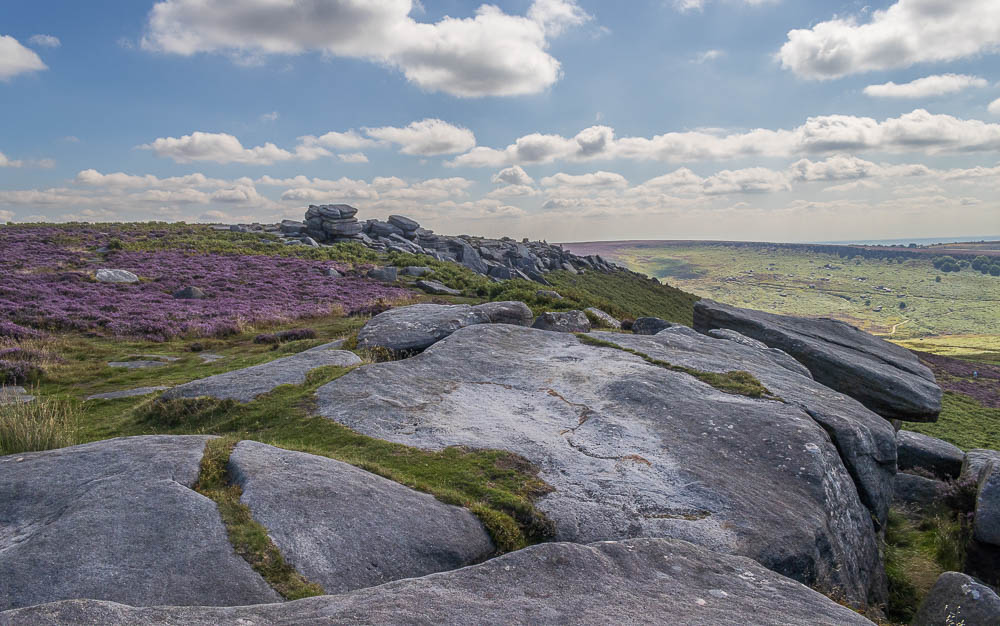 Looking along Higger Tor. I have now found the crowds and have to wait for children etc to move out of shot before I take my photos.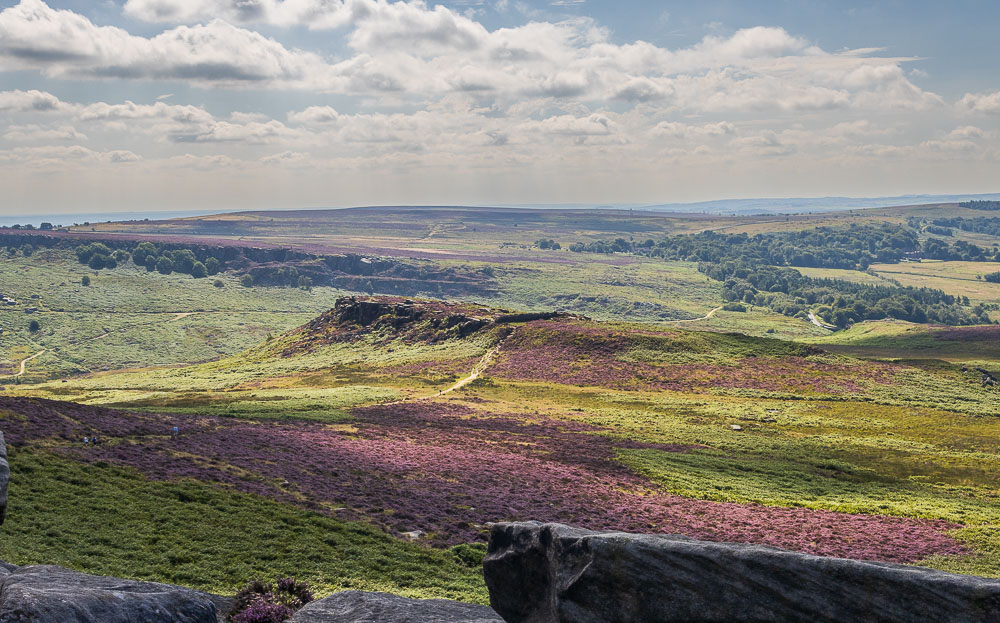 Rather than cut across Higger Tor I follow the edge to get a good view of Carl Wark, which isn't on my route today.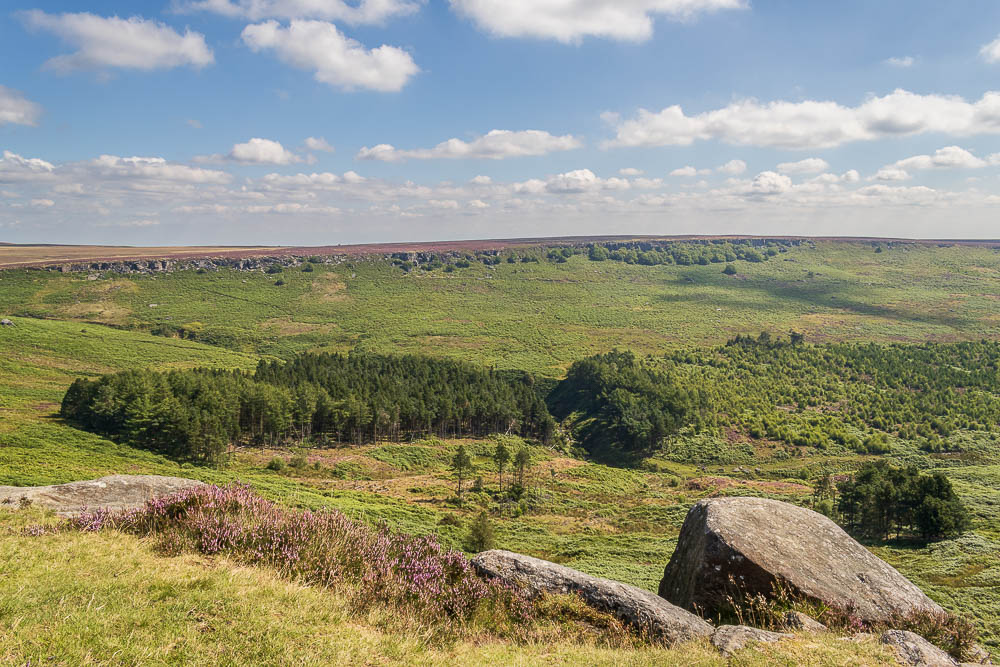 Looking across to Burbage Edge, which will be my return route.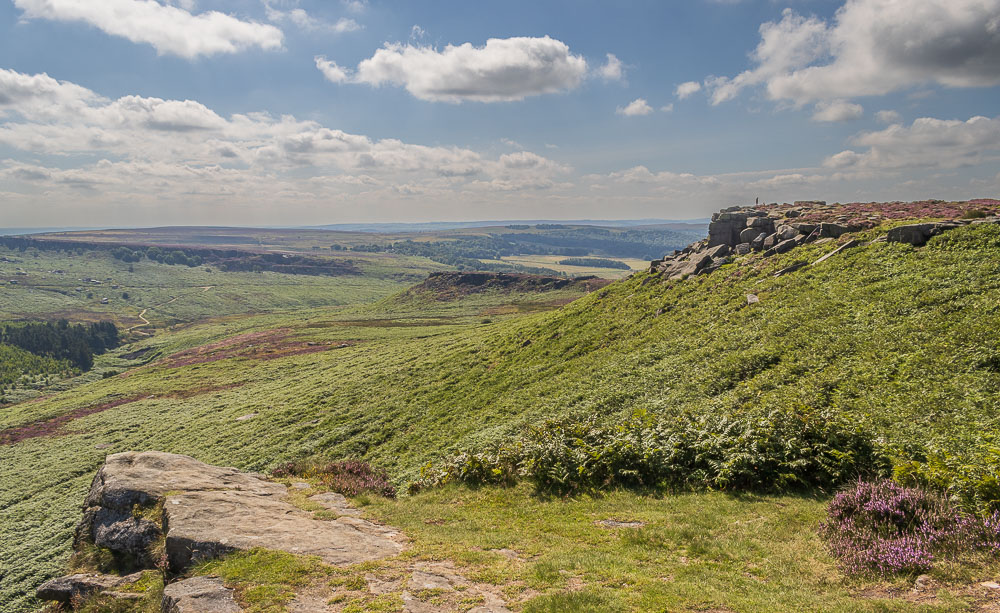 Cark Wark and Higger Tor just before I drop down to take the path to Fiddler's Elbow.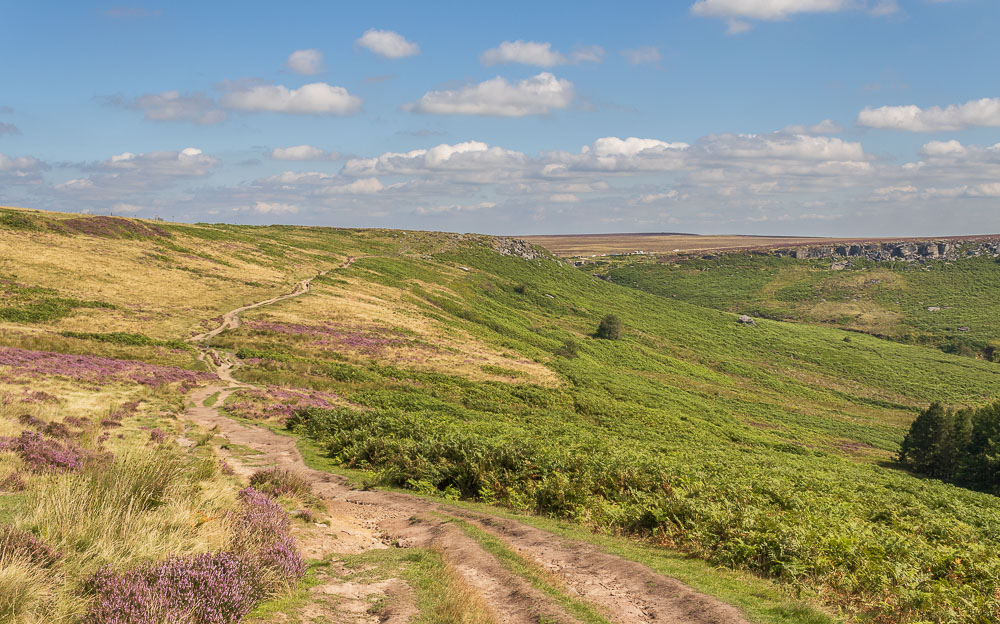 Looking across to Fiddler's Elbow from Higger Tor.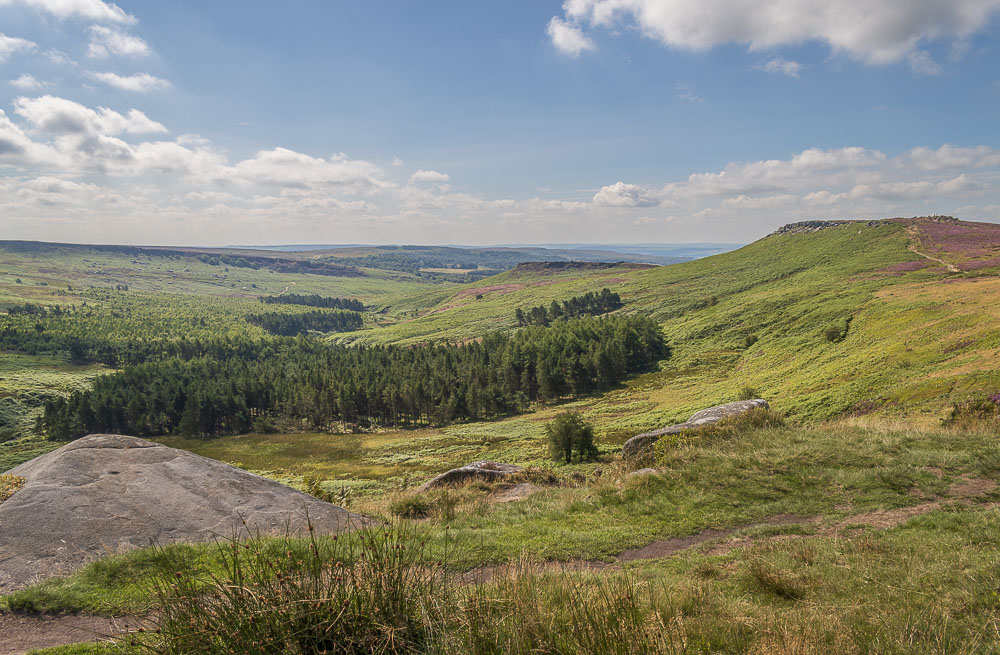 Higger Tor and Carl Wark from Fiddler's Elbow.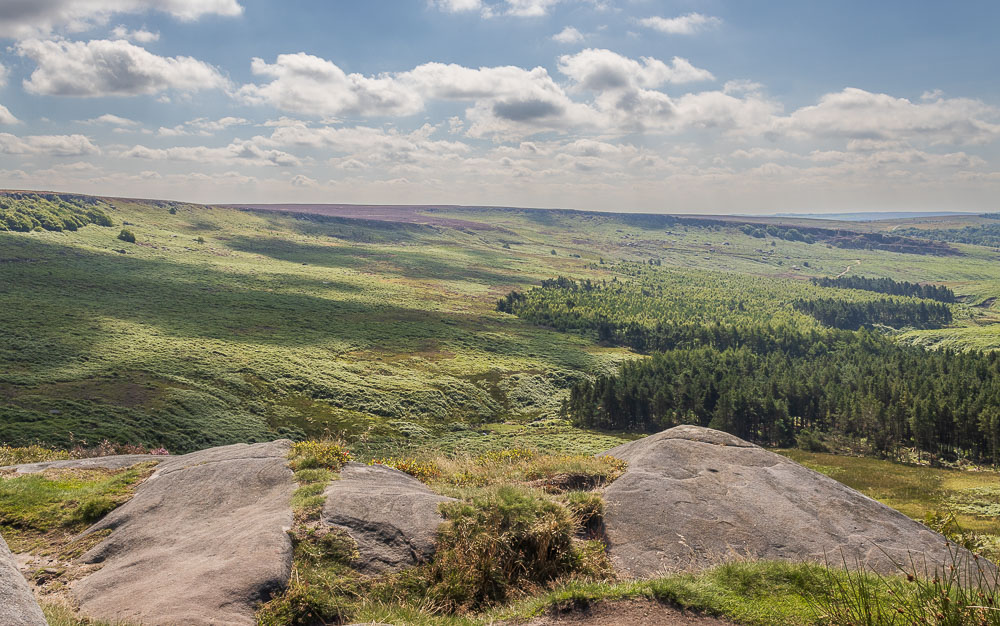 Burbage Edge from Fiddler's Elbow.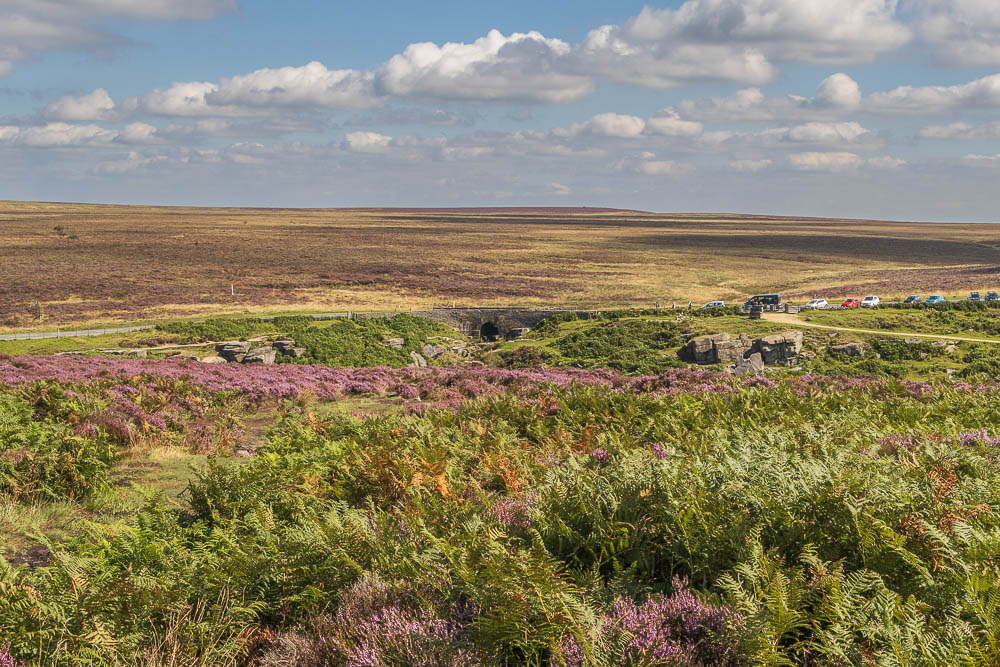 Approaching Upper Burbage Bridge and I'm glad I opted to start from Surprise View as there are no parking spaces available.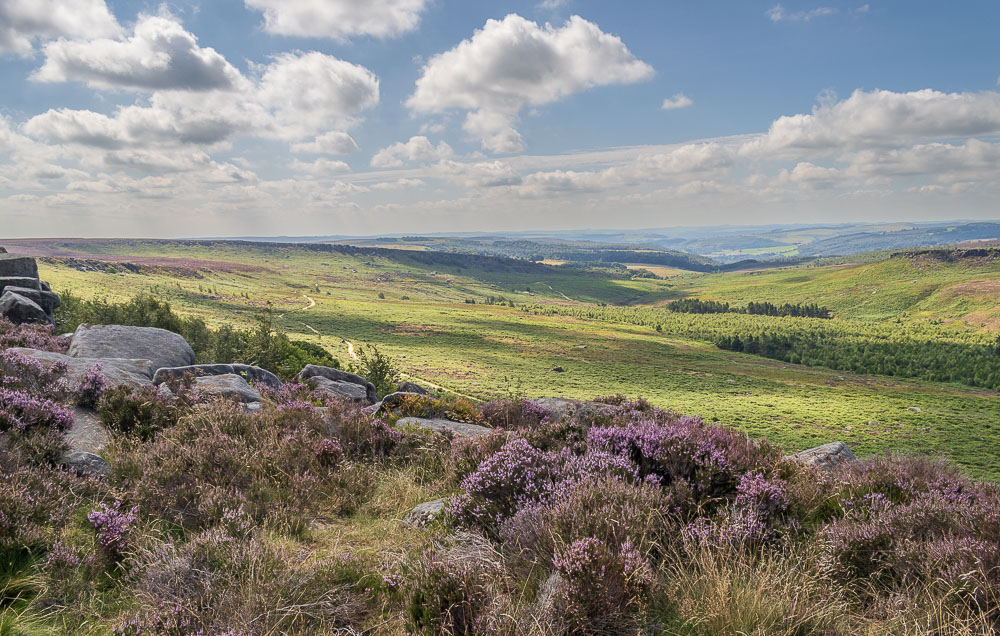 Looking down the valley from Upper Burbage Bridge.
I'd originally planned on having lunch on Burbage Edge, but as I'd made such good time it was too early for lunch, however I did have a muffin that needed eating. Here looking back to High Neb from my chosen spot on Burbage Ege.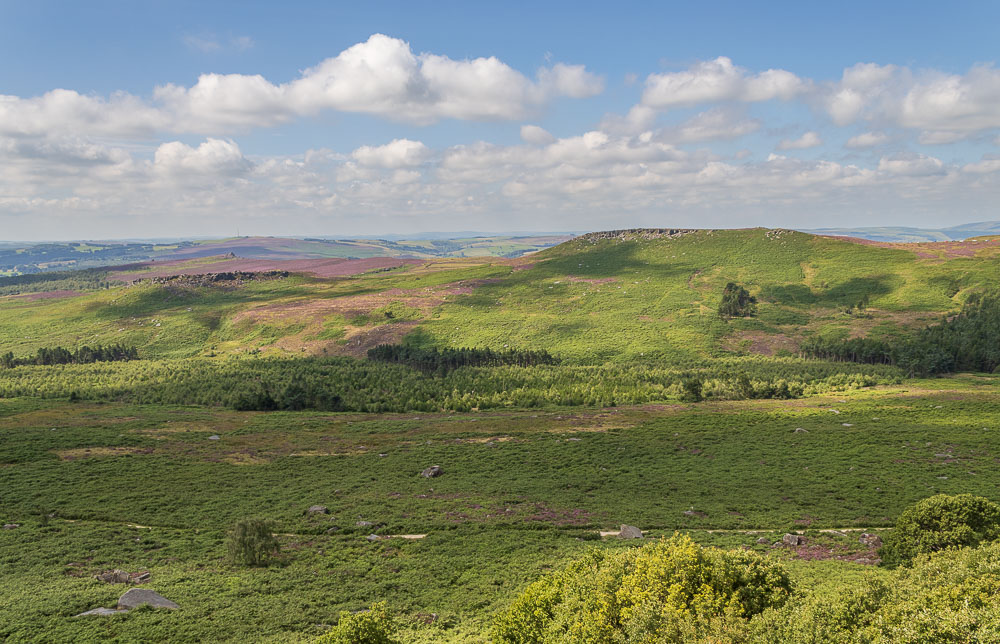 I sat enjoying the view across the valley to Carl Wark and Higger Tor.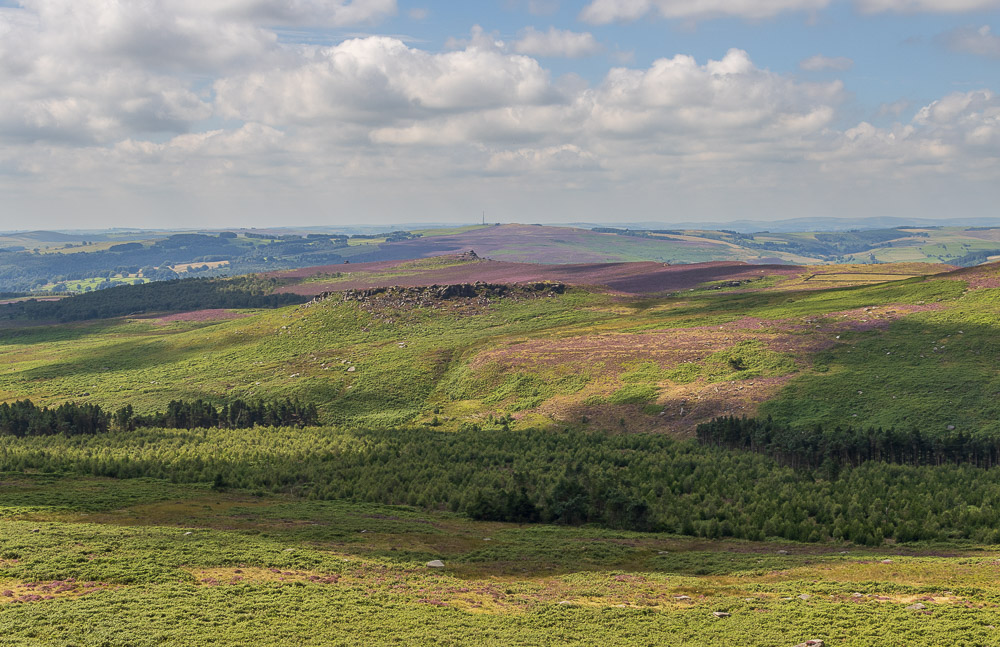 As I sat there I could look at most of the route I had done already.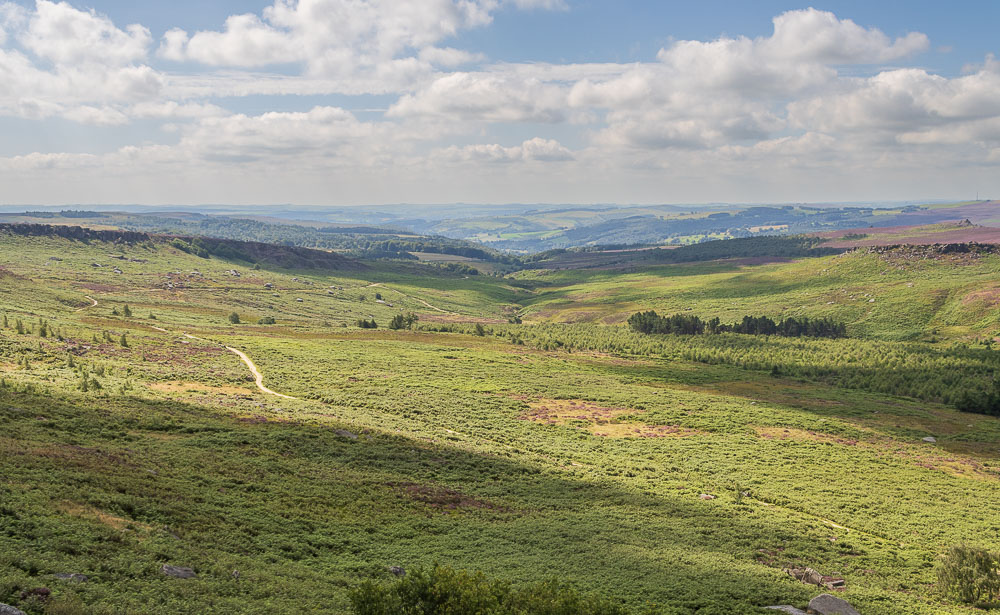 I could also see most of what I still had to walk.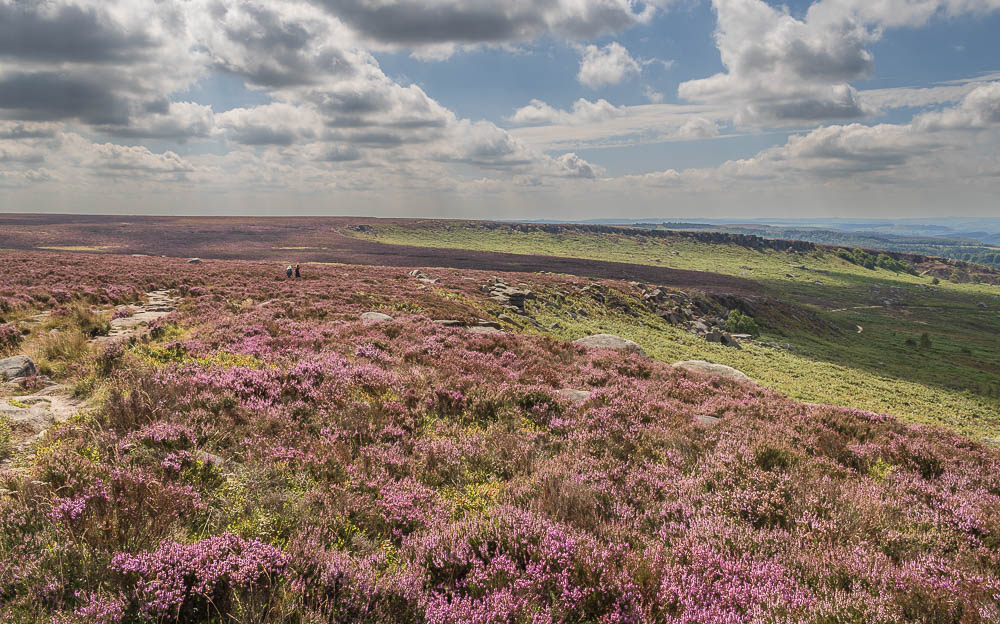 The couple ahead had passed me whilst I was sat eating my muffin and I thought I'd allowed them enough time to stay ahead of me, but I soon caught them up.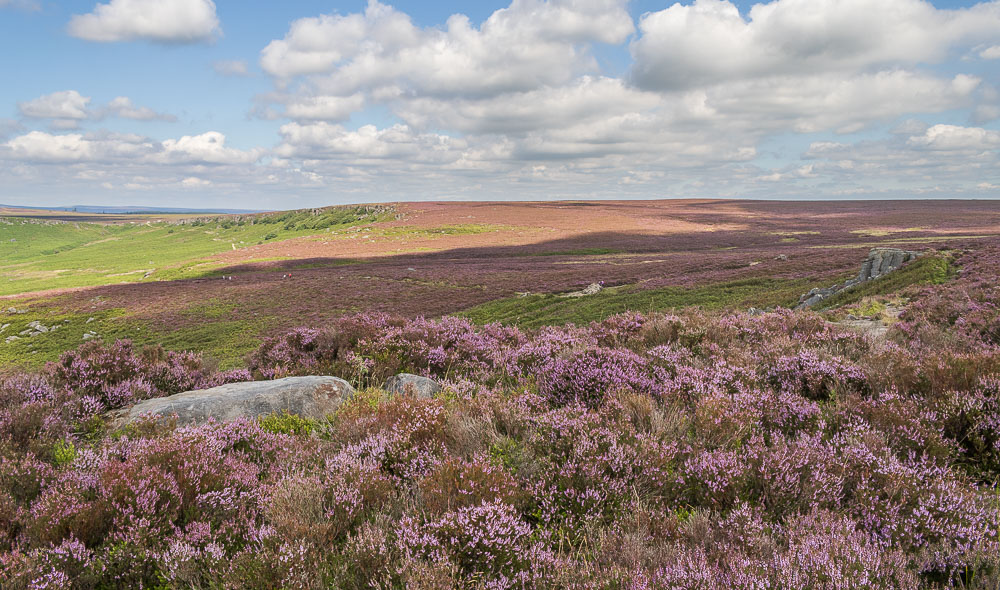 I usually drop down into the valley below when the edge path crosses the footpath from Houndkirk Moor, but today I stayed on the edge path and got to enjoy this view back along Burbage Edge.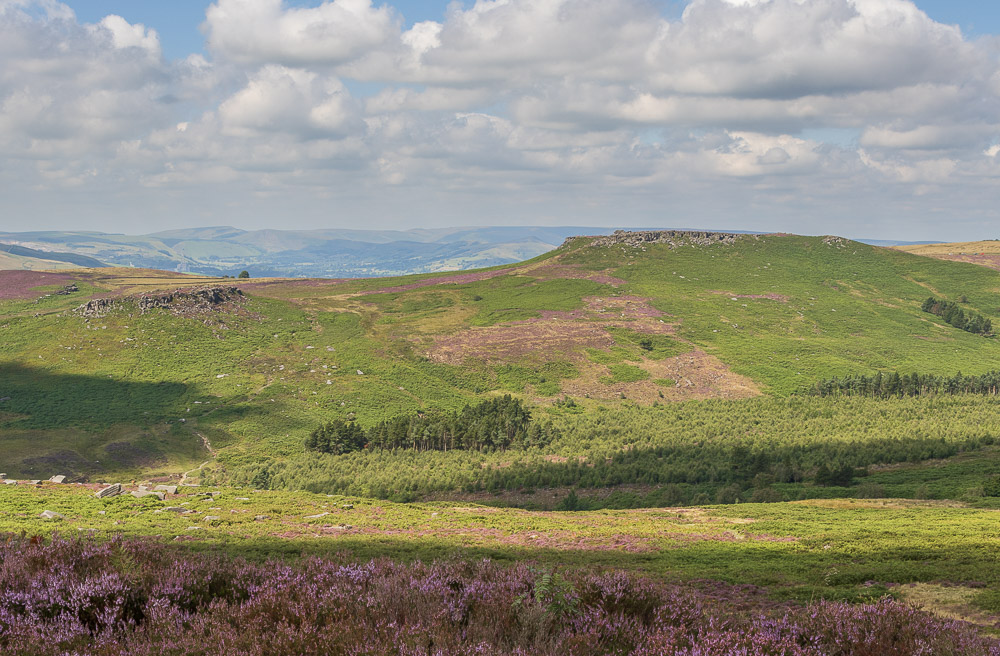 A final look at Higger Tor and Carl Wark before I start to drop off the edge.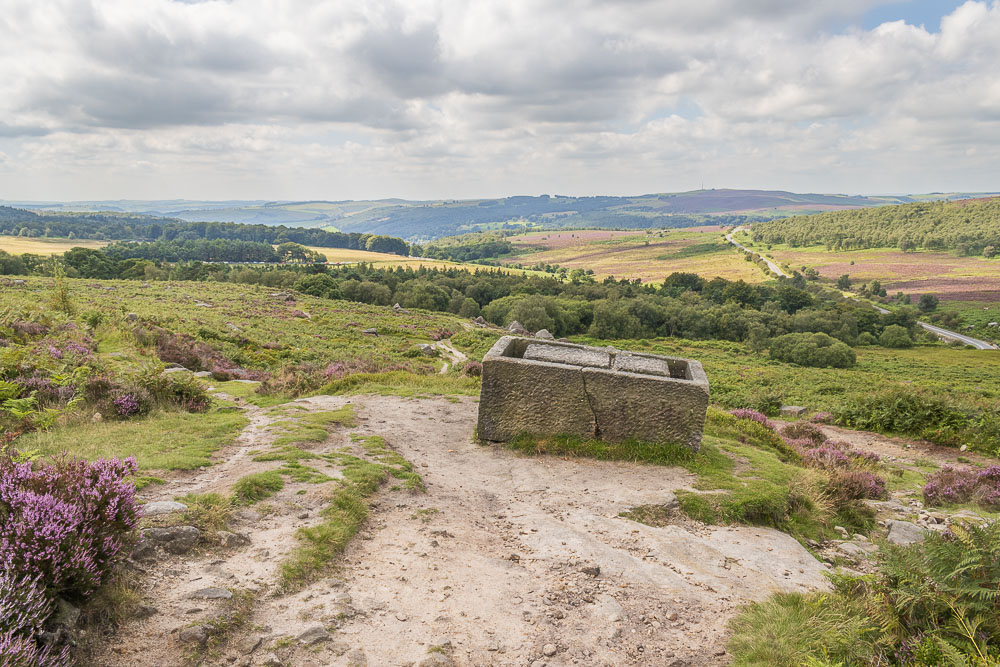 As I drop off the edge I pass the abandoned water trough and just behind me a couple are busy collecting bilberries.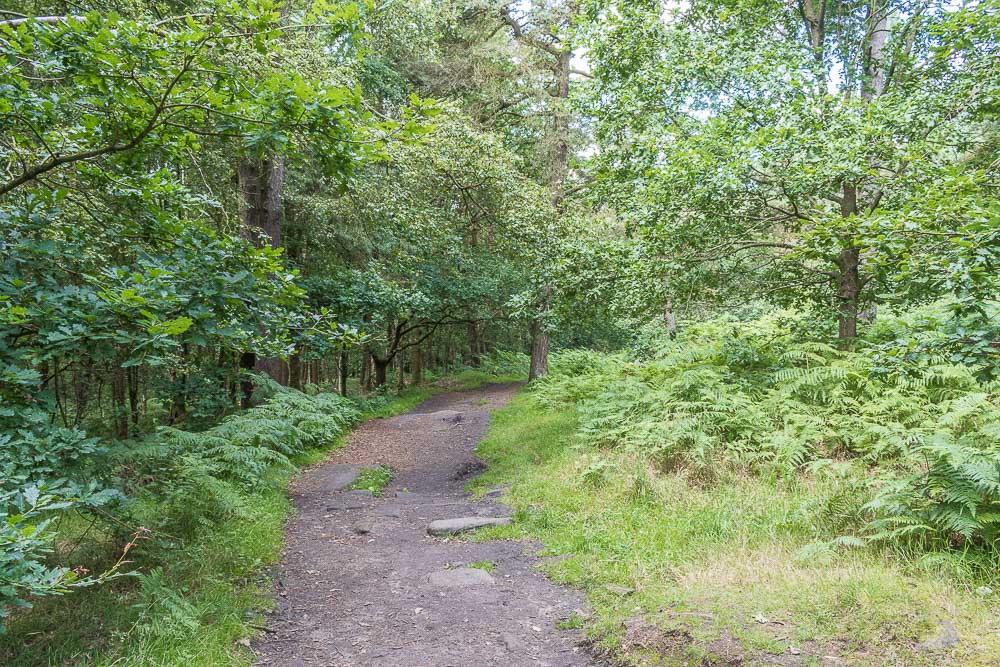 Crossing the road I enter Longshaw Estate and get to enjoy the shade offered by the trees.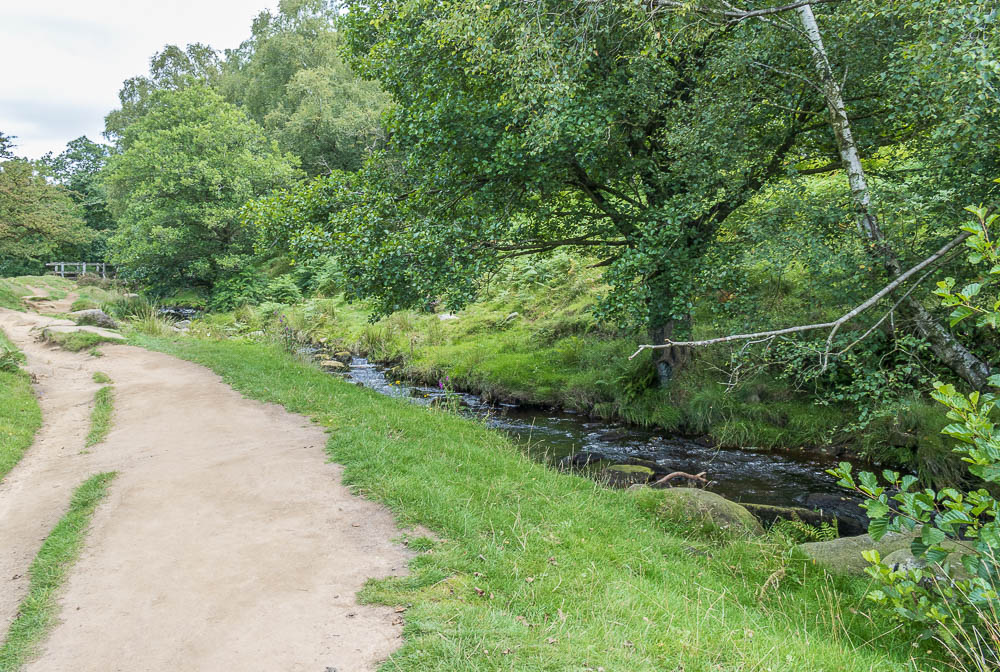 I had debated having an early lunch close to the bridge over Burbage Brook but it was rather busy with families enjoying the sunshine and their picnics.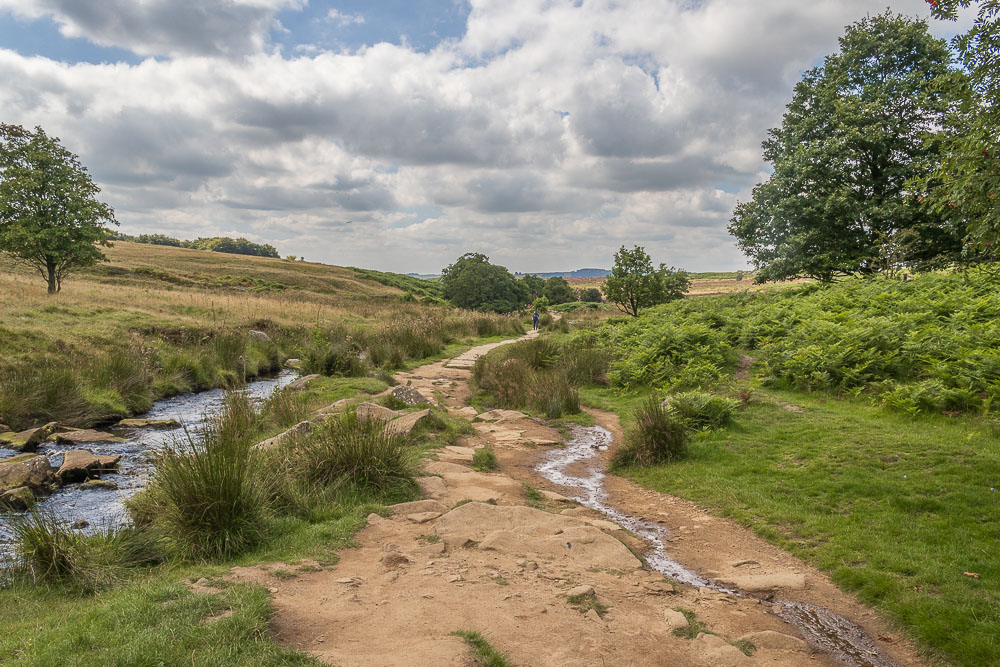 I carried on alongside the brook hoping to find a quieter spot but not surprisingly everywhere was busy and getting a photo without including all the families and children was my biggest challenge.
Rather than linger next to the brook I locate the gully that will take me back to the car and leave the families to make the most of the sunshine whilst also hoping that the ice cream van will be in its usual spot in the car park.
All pictures copyright © Peak Walker 2006-2023