Lathkill Dale - Peak District Walk
Thursday 28th September 2023
I'd originally planned on doing this walk on Monday, but my granddaughter had other ideas and gave me the bug she had picked up at nursery. When Thursday turned out to be a dry day John decided to join me for a walk around Lathkill Dale, a walk we hadn't done since 2018.
Start: Moor Lane car park (SK 1941 6444)
Route: Moor Lane car park - Limestone Way - Bradford Dale - Alport - Conksbury Bridge - Lathkill Dale - Cales Dale - Calling Low - Limestone Way - Moor Lane car park
Distance: 8 miles Ascent: 380 metres Time Taken: 4 hrs 30 mins
Terrain: Clear paths
Weather: Overcast but dry
Pub Visited: None Ale Drunk: None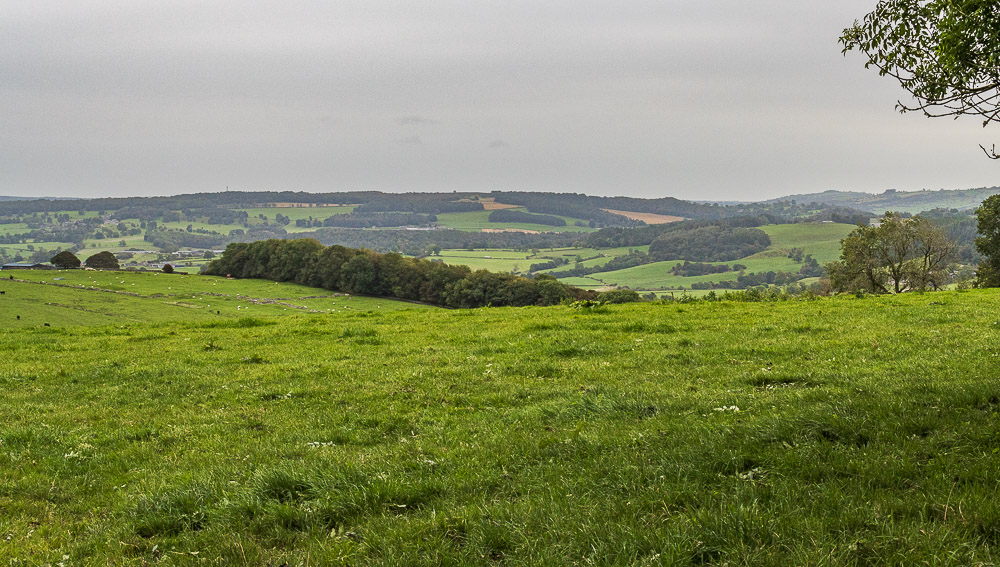 Setting out from the car park we can look across to Stanton Moor.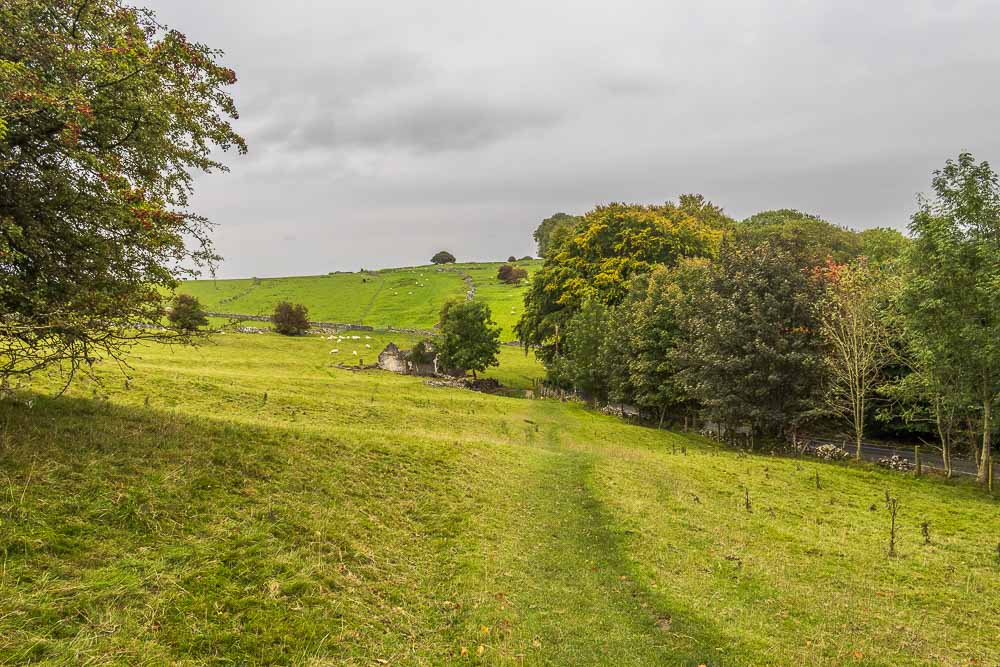 We follow the Limestone Way as it heads downhill towards Youlgreave.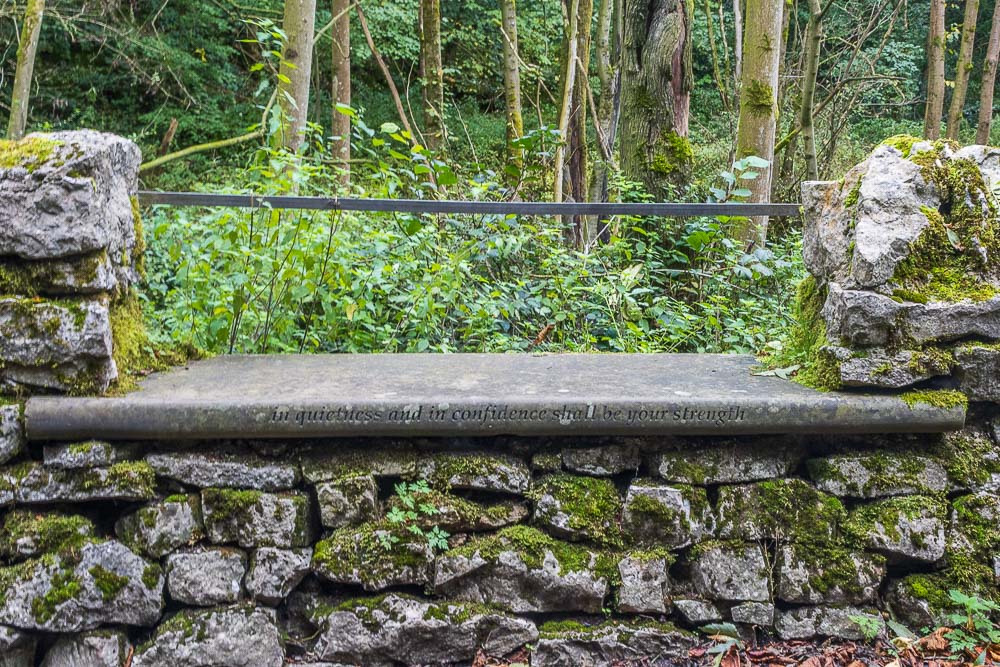 The Roughwood Hollow Seat, one of the Sites of Meaning and a boundary marker stone for the parish of Middleton and Smerrill.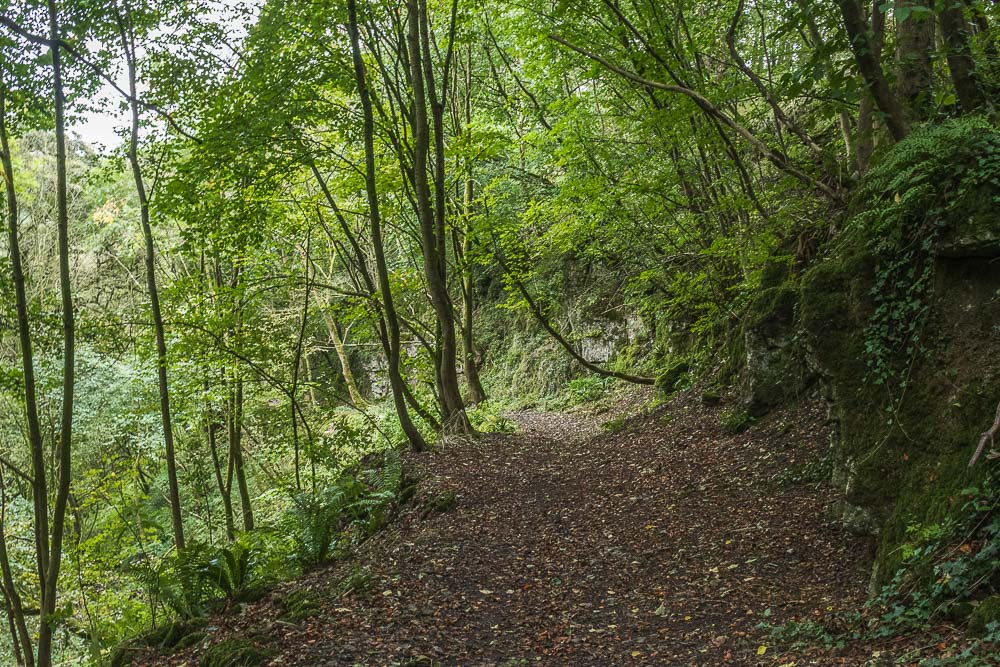 We follow the Limestone Way as it makes its way down through the wood to Bradford Dale. For the first time in a while we encountered some slippery ground as we made our way down here, a sign that autumn is around the corner.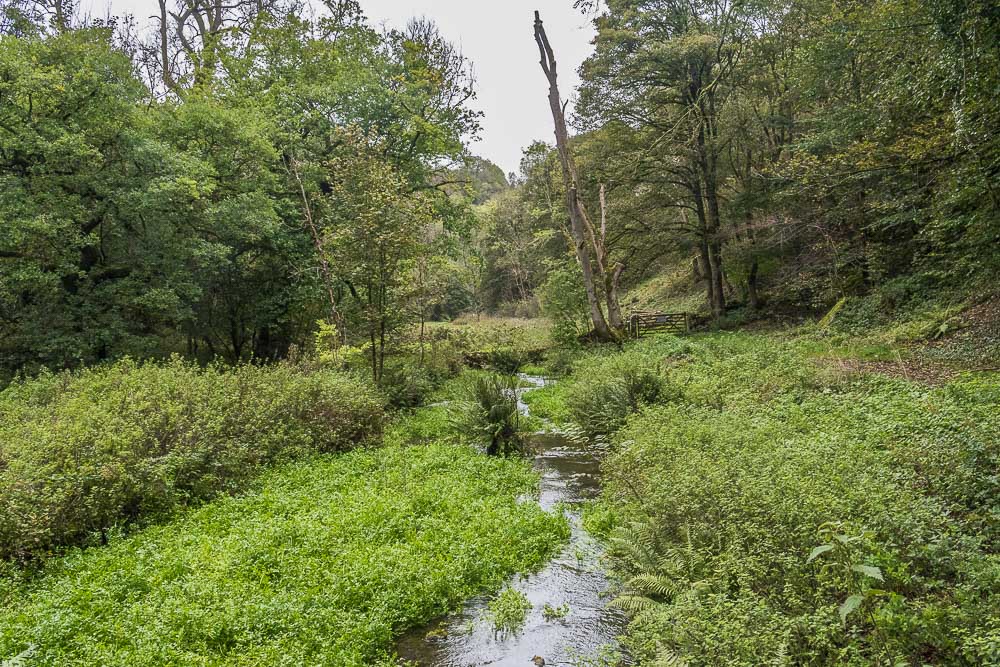 Crossing the river in Bradford Dale and we are immediately struck by how overgrown everything still is.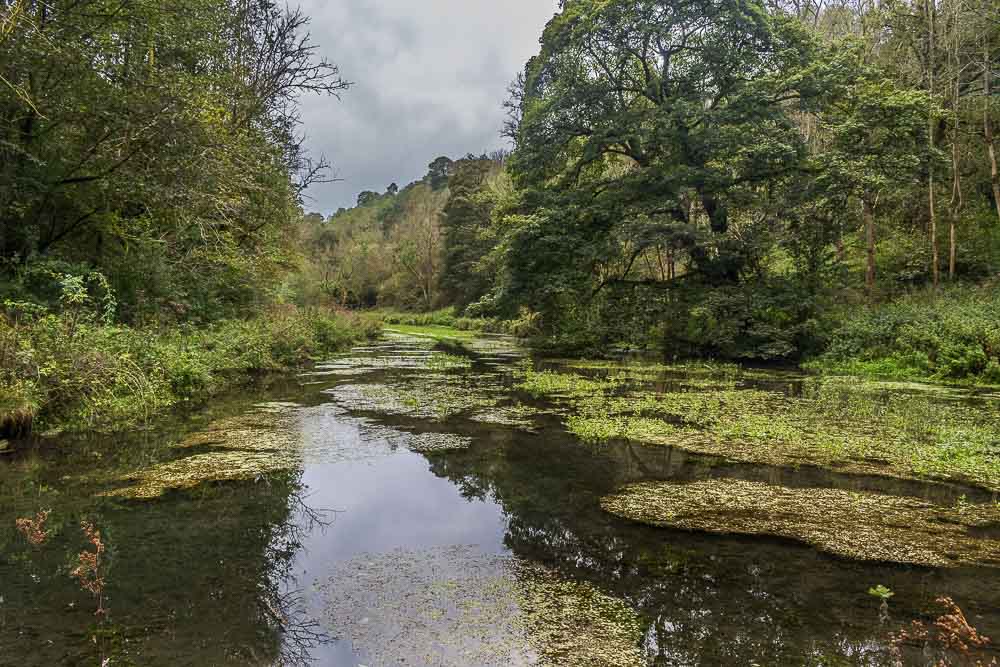 Although the sun is still hidden behind thick clouds it is very still so there are plenty of reflections to enjoy as we walk alongside the River Bradford.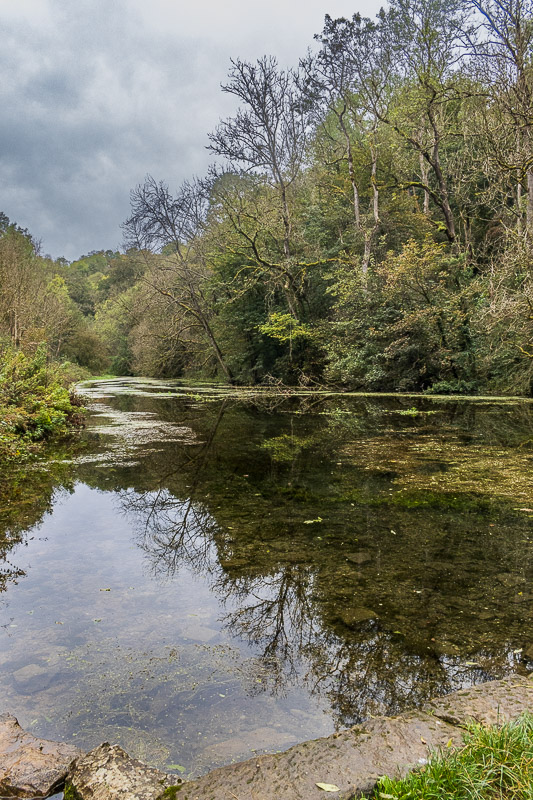 There was no sign of any fish as we walked alongside the fishing ponds in Bradford Dale.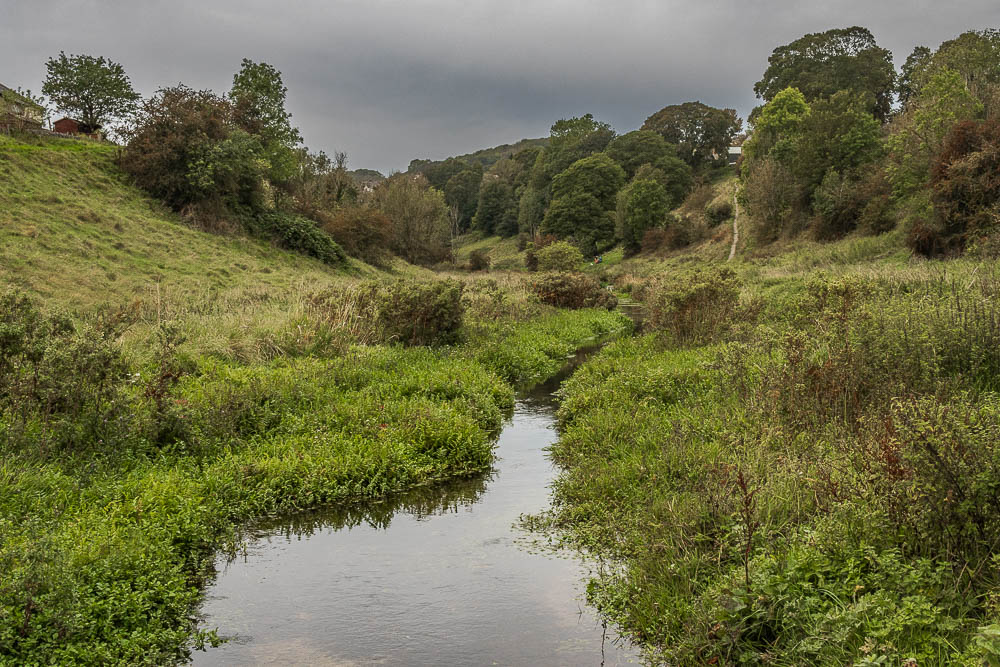 Despite the lack of sunshine someone got out of the swimming pool in Bradford Dale just as we walked by.
We pass the old packhorse bridge as we leave the Limestone Way and follow the river to Alport.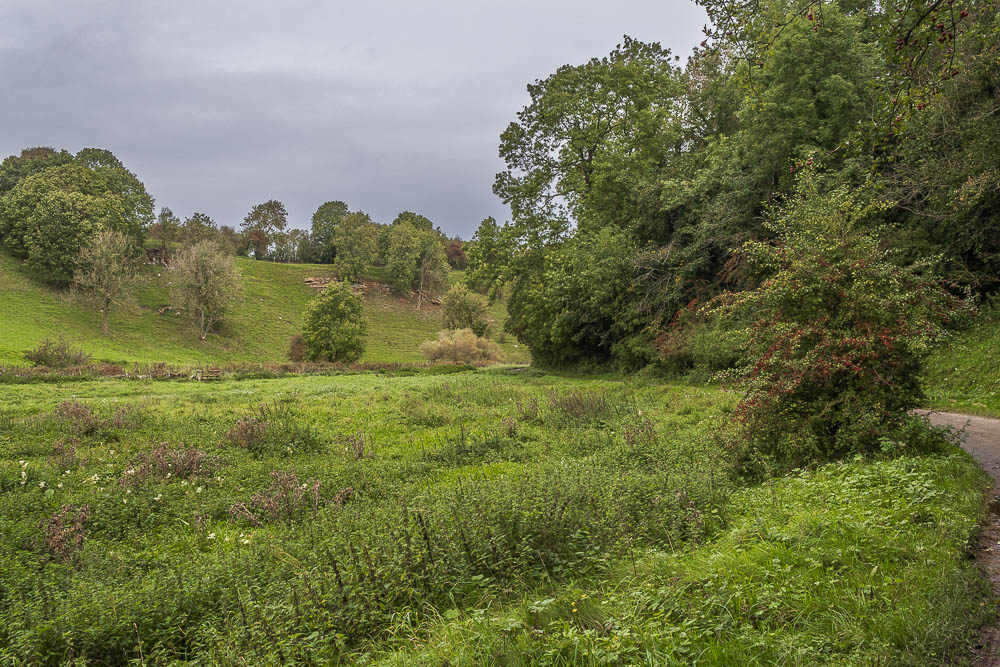 As we follow the track the river disappears behind all the summer growth that is yet to die down.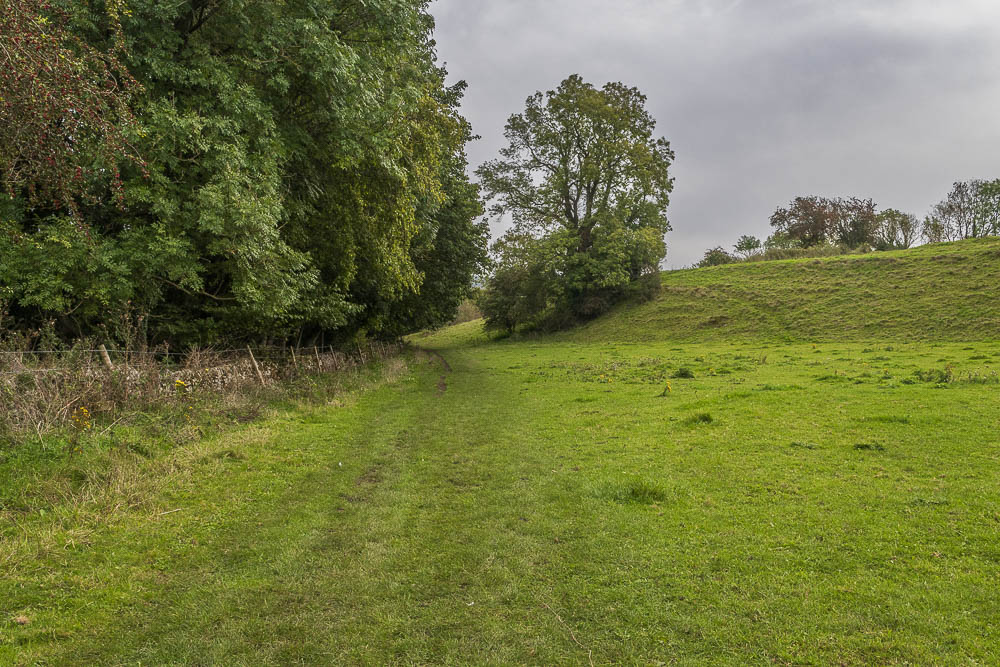 Having left Alport we are now following the River Lathkill, although it is out of sight across the fields to our right.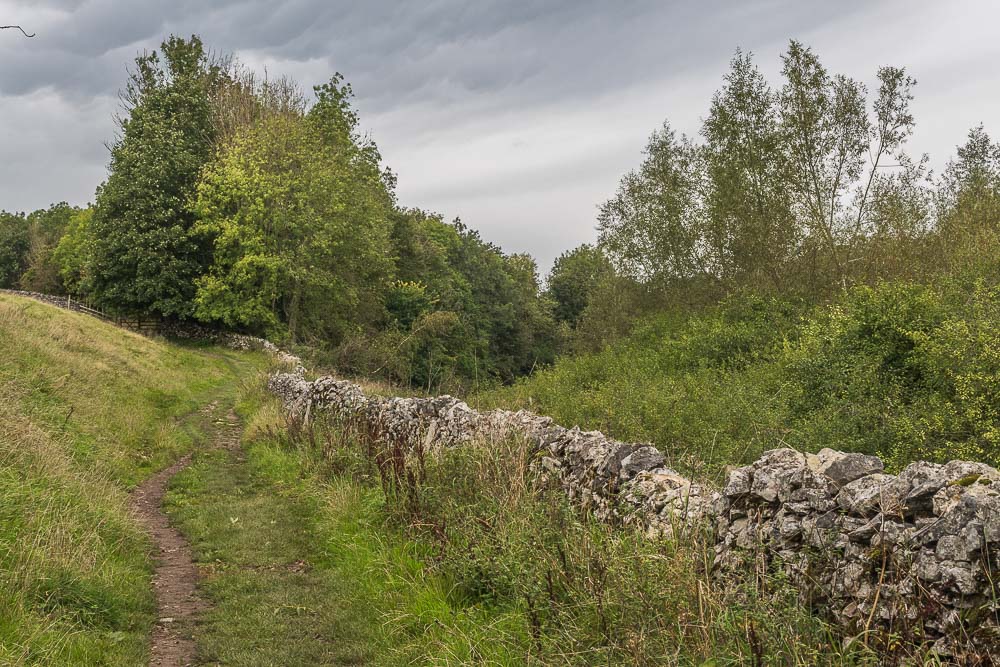 Until we reach Conksbury Bridge we have no sight of the river, but at least the fields are dry so it is easy going along this section today.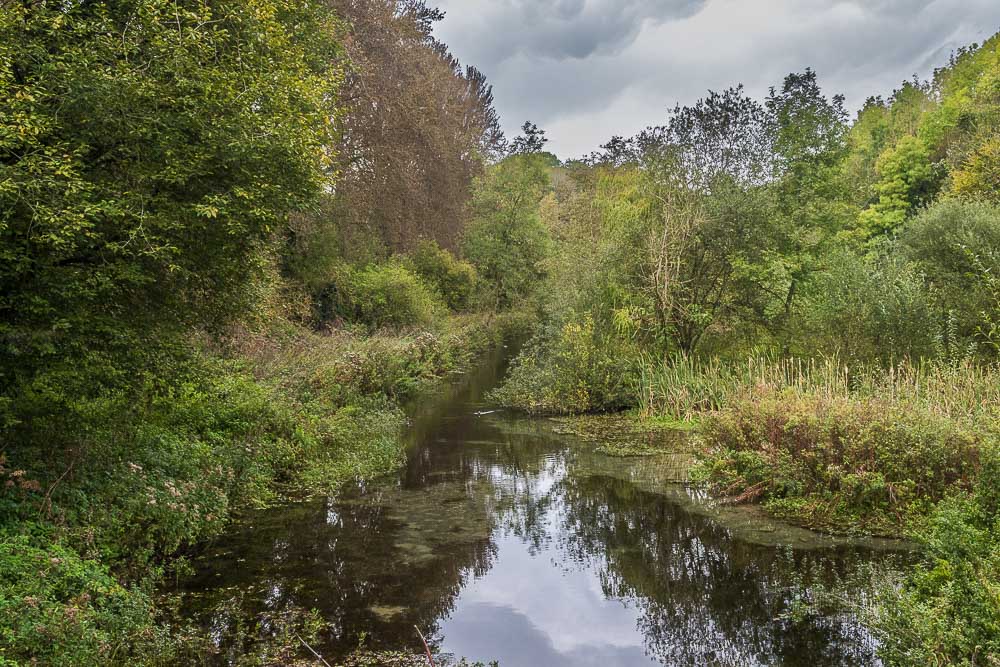 As we cross Conksbury Bridge we get our first view of the Lathkill river.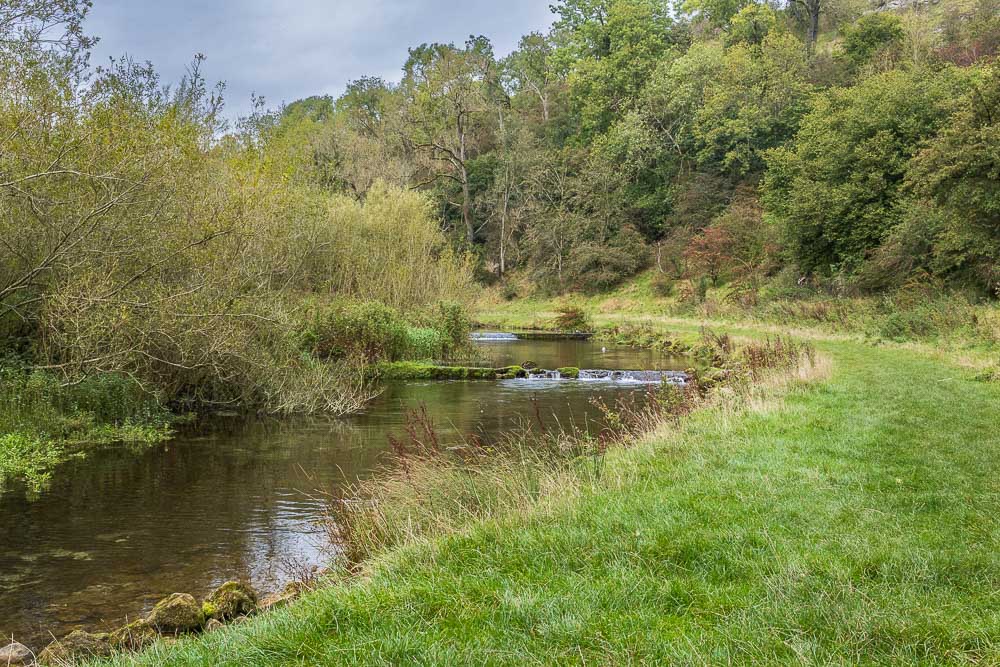 Having crossed Conksbury Bridge we follow the track alongside the river.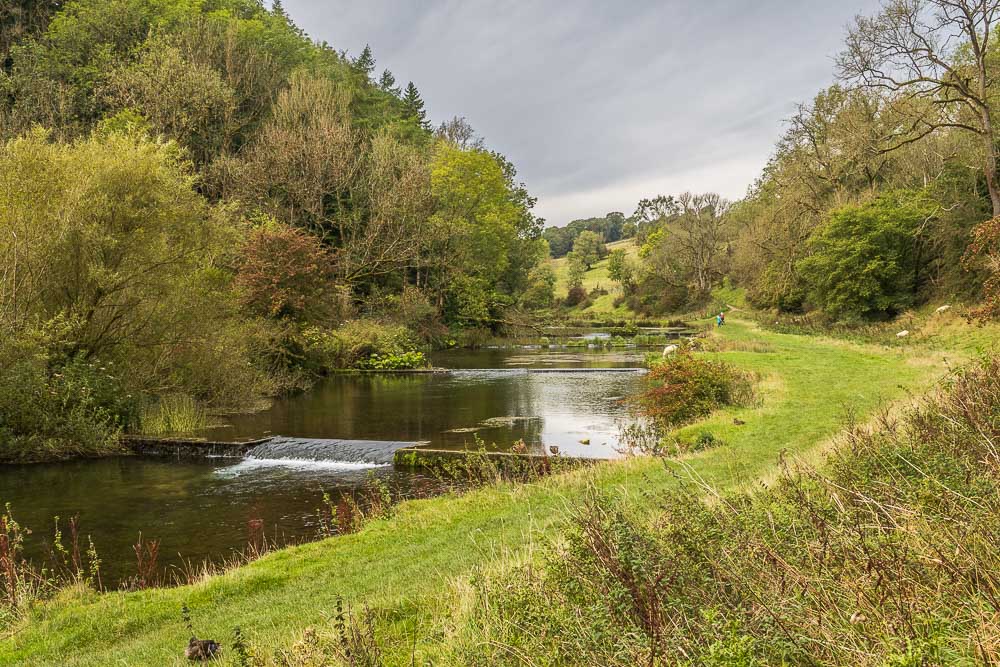 Whilst it looks nice and quiet at the moment we are soon about to start passing several groups of schoolchildren who are out practicing for their Gold and Silver Duke of Edinburgh Awards.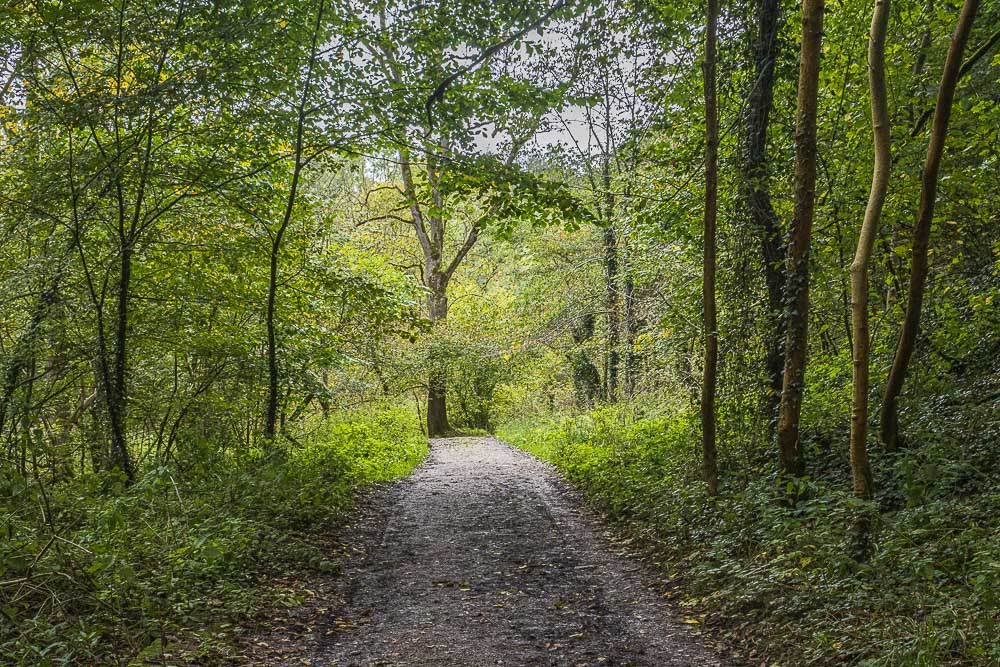 Walking through this section of Lathkill Dale we found ourselves walking by a completely dried out riverbed.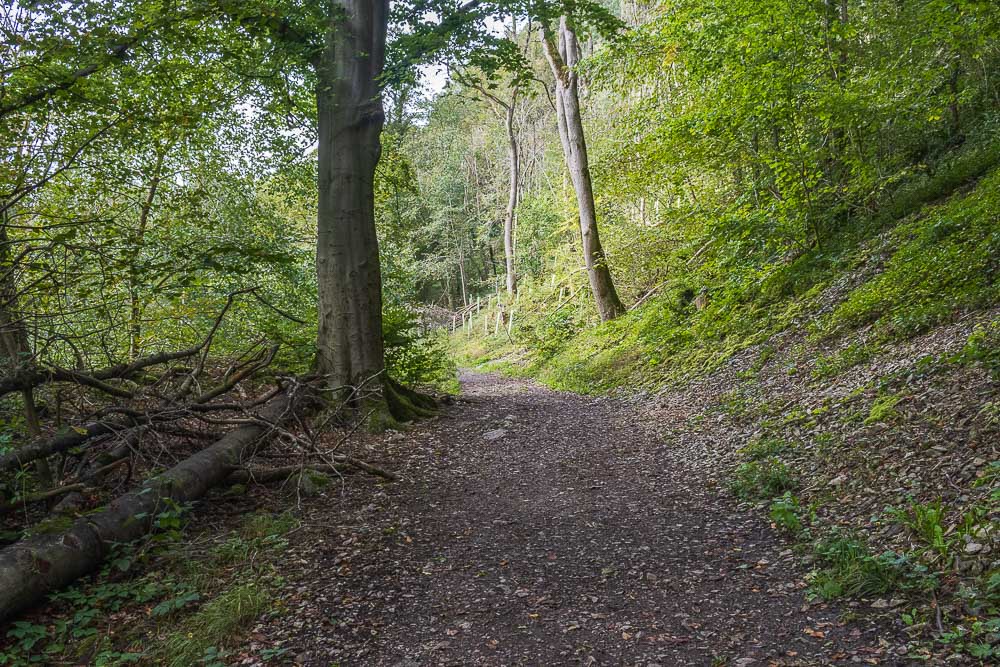 As we walked through this section of the dale we were accompanied by the sound of chainsaws and whilst it was sad to hear trees being destroyed it was good to see that there were also lots of new ones being planted. A somewhat ironic observation given that not long after passing the workmen we learnt that some idiot had cut down the tree at Sycamore Gap.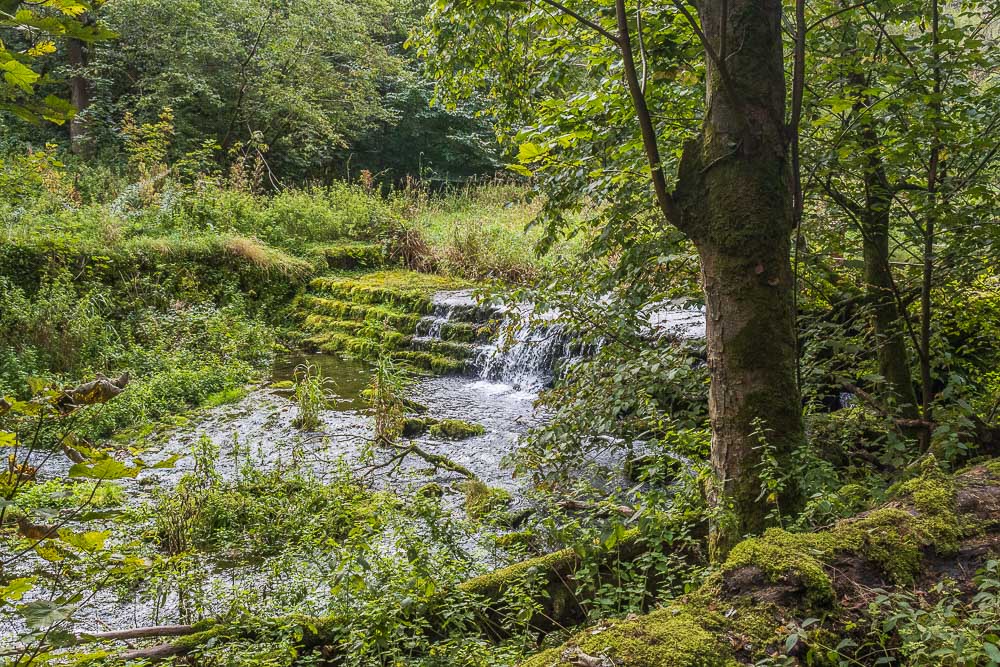 As we made our way through the dale the river reappeared just in time for us to enjoy the sight and sound of it crossing the weirs.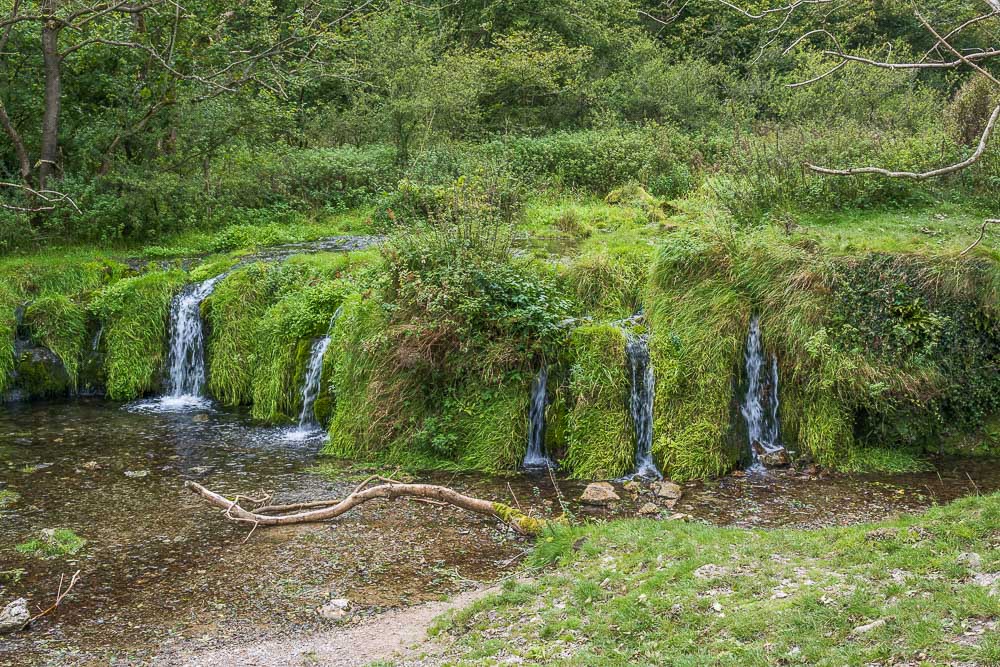 We pass the only waterfall identified in the map, but as a tree has recently been felled by it we can't get too close to it.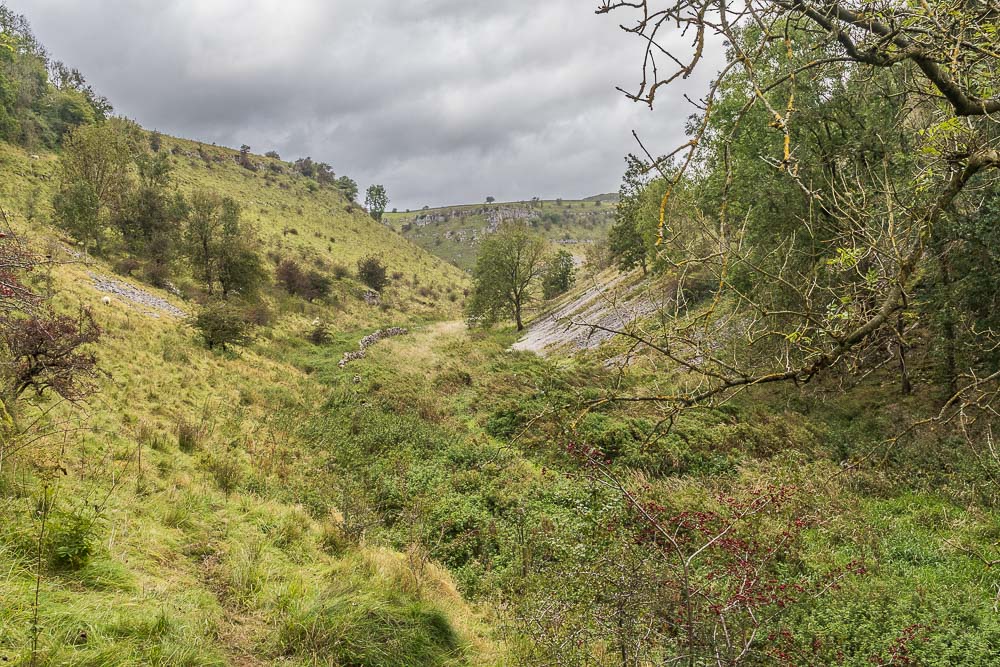 Before we head into Cales Dale I take a shot along the section of Lathkill Dale we won't be walking today.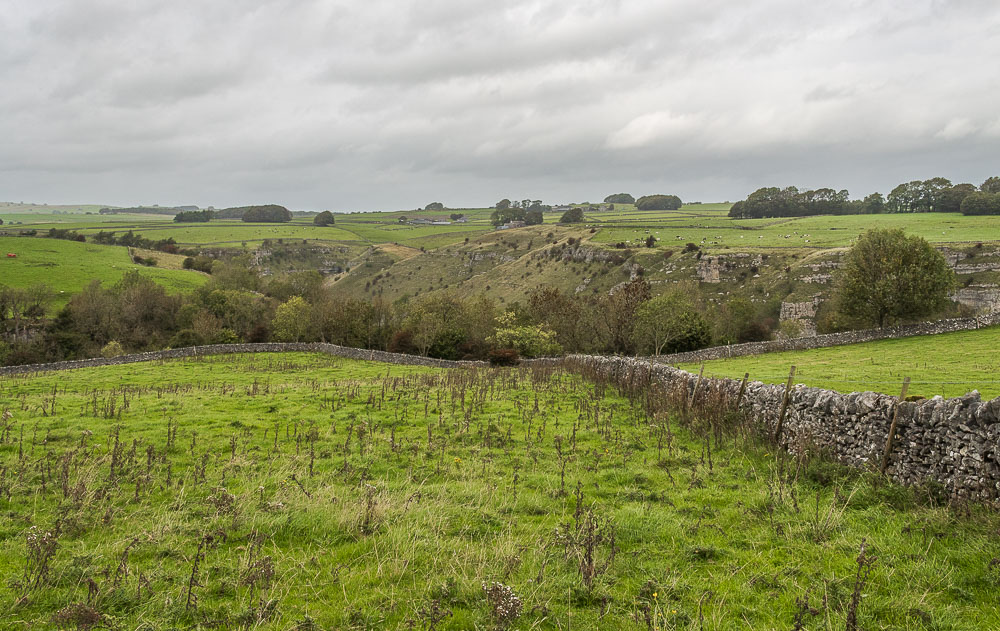 Having rejoined the Limestone Way and climbed out of Cales Dale we can look across the limestone cliffs of Lathkill Dale.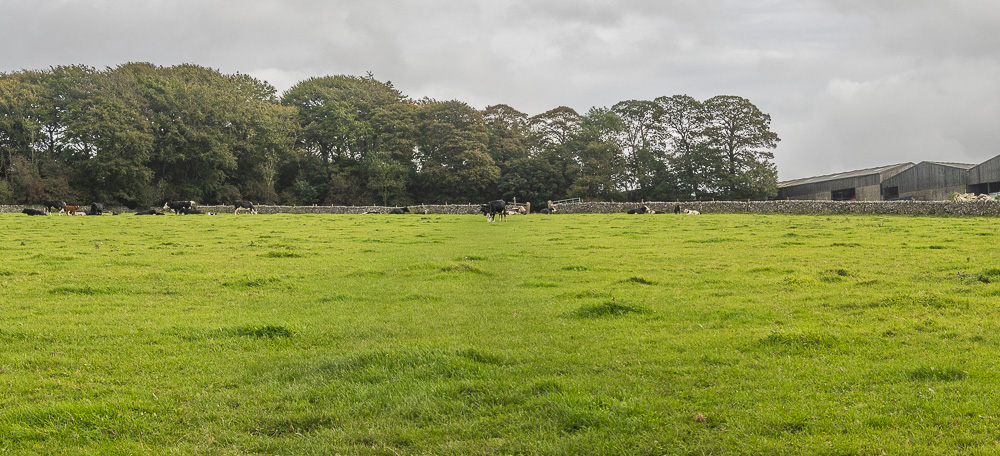 Following the Limestone Way to Calling Low we come across our first field of cows and of course they are lying right next to the gate we have to go through.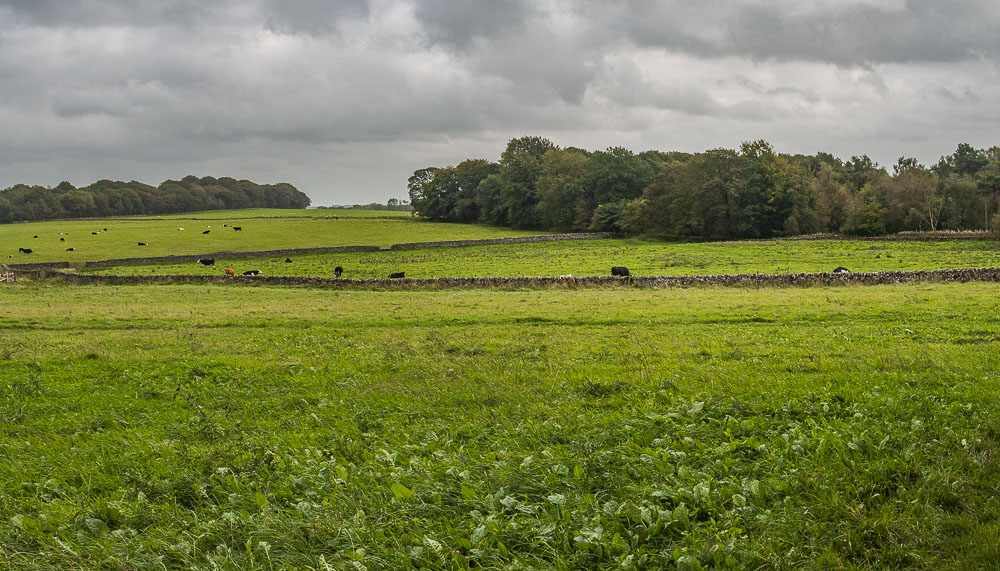 Leaving Calling Low behind our route still takes us via fields of cows, thankfully they are all too busy eating or resting to pay us any attention.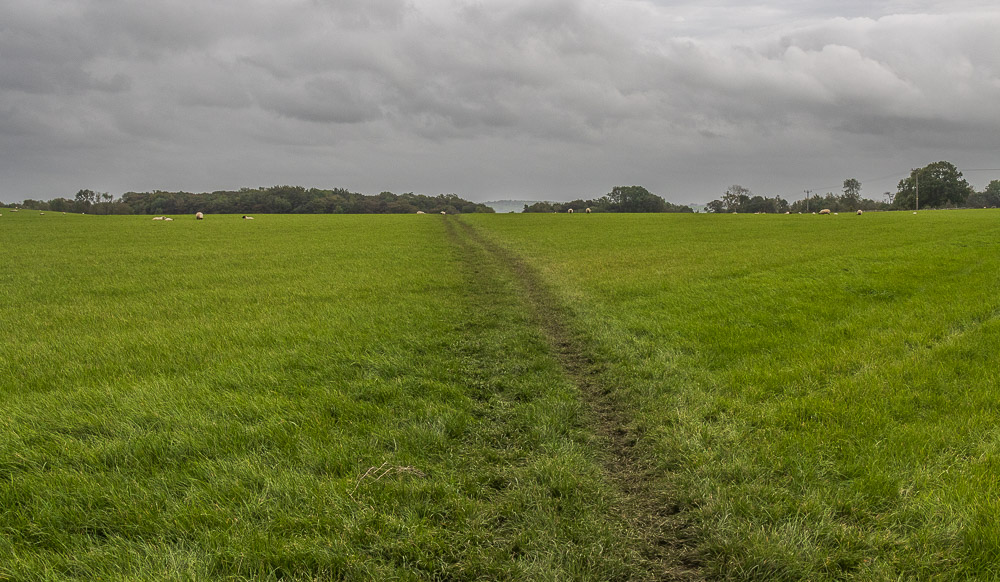 Having walked through Calling Wood we think the cows are behind us, but even after this field we have yet another field of cows to walk through before we reach the road to the car park.