High Rigg
Height 1125 feet/343metres
Grid Reference NY 307 215
Area
Birkett - Central Fells, Dodd's Group - Top No. 498

Wainwright - The Central Fells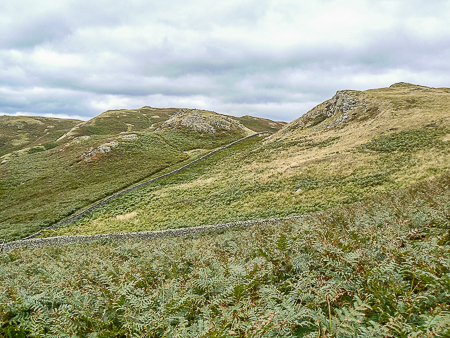 High Rigg's summit seen behind Moss Crag.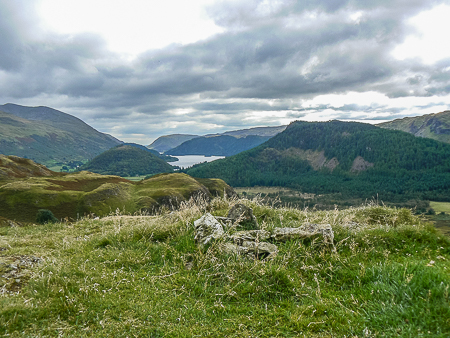 The unremarkable cairn at Birkett's High Rigg summit.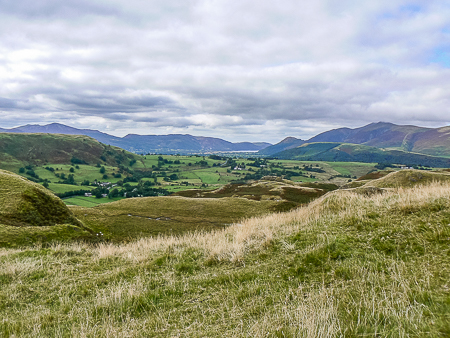 Looking towards Bassenthwaite from the summit of High Rigg.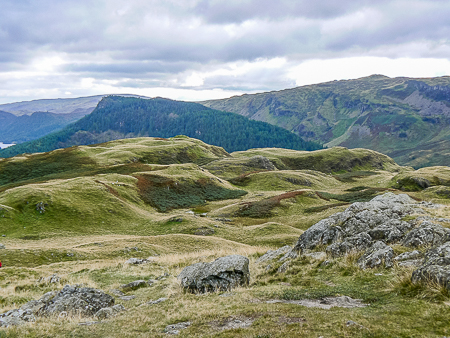 Looking back to Birkett's High Rigg from the summit of Wainwright's High Rigg.
Legburthwaite car park -
Wren Crag
- Long Band - Moss Crag - High Rigg (L) - St John's Church - Low Bridge End Farm - Legburthwaite car park
All pictures copyright © Peak Walker 2023
©Crown copyright. All rights reserved. Licence number 100045184.